Inspired by the Shazam music-discovery app, scientists have discovered a way to identify "microquakes" that previously went unnoticed, which could help them predict larger temblors in the future.
Shazam uses an algorithm to identify patterns in music, helping people at bars answer such important questions as, "Is this a Lionel Richie song?"
Stanford researchers thought the same idea could be applied to earthquakes, so they developed Fingerprint And Similarity Thresholding, or FAST. It searches through large databases of seismic activity looking for patterns that indicate an earthquake has taken place — including small events that don't register as earthquakes with conventional equipment.
These microquakes might not wake anyone up at night, but they could help scientists predict how often large quakes might occur and where they might strike.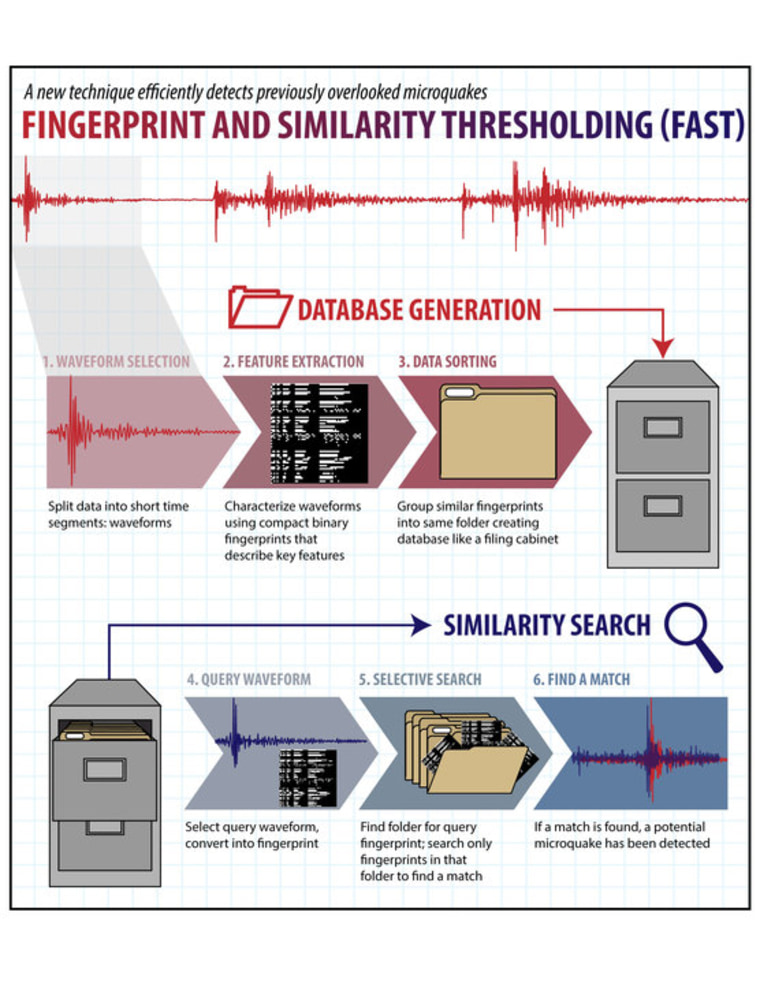 The idea came to Greg Beroza, a Stanford geophysics professor, several years ago while he was at an electronics store and heard a song he couldn't identify.
"Shazam did its thing and within 10 seconds it was trying to sell me the song," Beroza said. "I thought, 'That's cool,' and then a moment later, 'That's what I want to do with seismology.'"
Related: Twitter is Being Used by USGS to Detect Earthquakes
He assembled a team and used the algorithm to analyze seismic activity on the Calaveras Fault in Northern California. FAST was able to identify large quakes and tiny temblors nobody had noticed before.
They believe the technology could be used in places like Oklahoma and Arkansas, where an increase in small quakes has been linked to hydraulic fracturing, or "fracking." FAST could help determine which areas are at risk for earthquakes.
The next step is to test the technology with multiple seismic stations over longer periods of time, something that could help researchers predict how often large, natural quakes will strike.