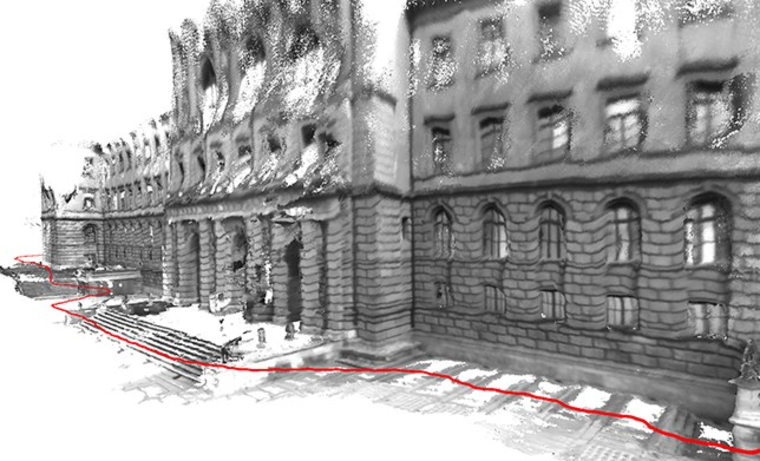 Swiss researchers have developed a technique for making digital reproductions of buildings' interiors and exteriors just by walking through them with a special depth-sensing tablet computer. Marc Pollefeys and colleagues at the ETH Zurich use Google's "Project Tango" tablet, with its special sensors and chips, to capture the shape and color of anything they pass by, allowing them to create detailed maps almost effortlessly.
Related: Google's Project Tango Aims to Give Devices 3-D Awareness
Effort, however, was already exerted in the sophisticated programs used to collate and interpret all the data coming from the tablet's sensors. The technique works by carefully tracking features in photos and comparing them with the tablet's position when capturing each one. Lots of data has to be sorted through and mistakes and extraneous "noise" accounted for.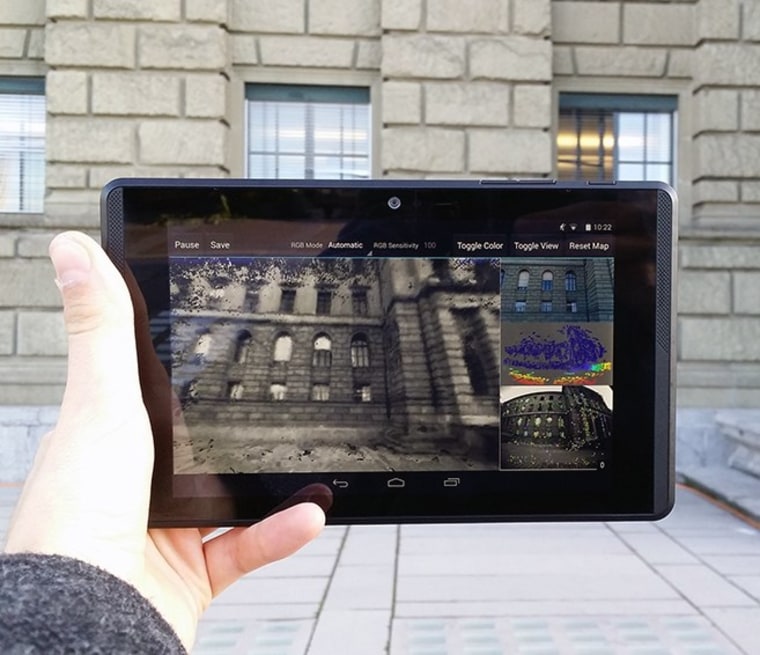 "It isn't that easy to differentiate between correct and incorrect information," said Torsten Sattler, a member of the research group, in a news release. "We solved the problem by programming the software to scrupulously delete all dubious values. In future, this could probably even be used to survey entire districts."
Related: High-Tech Drones Give Archaeologists a Bird's-Eye View of the Past
The researchers' system even provides real-time feedback on the tablet showing what sections have and haven't been adequately mapped, so the user can make another pass if necessary. The team's work will be shared with others who are working with Project Tango hardware.