Inside most new cars these days is a complicated custom computing system that probably looks nothing like what you're reading this article on. You might think Tesla takes it to the next level — but in fact, its computing guts are pretty much exactly what you might find on your desk.
Automobile blog Jalopnik reports that one Model S owner, tinkering with his car, found a mystery port. It turned out to be an Ethernet port, like what any of us uses to connect a computer to a network, or a router to a modem. He posted his results on the Tesla Motors Club forum.
Further investigation showed that this Ethernet port was a point of access to the car's computer system — which, to everyone's surprise, appears to be a rather ordinary computer, running Linux!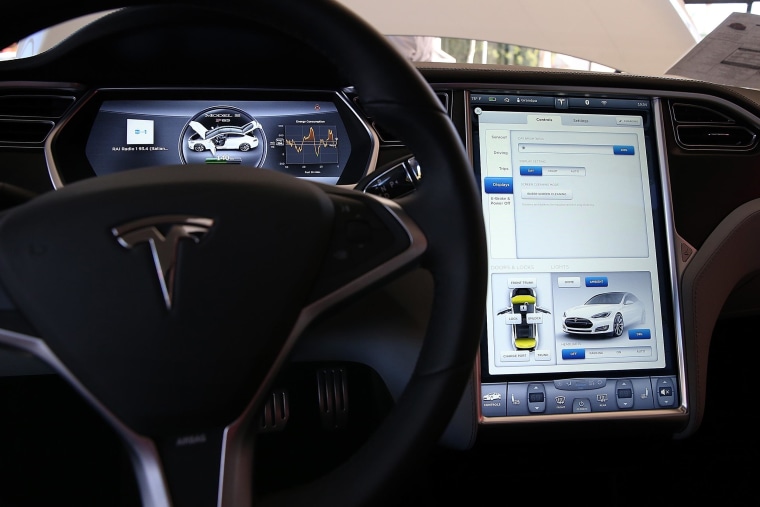 No weird next-generation system-on-a-chip, no proprietary operating system, no obscure industry protocol for getting information to the dashboard. It seems to run Ubuntu, a popular and user-friendly distribution of Linux, and send information between its various screens and sub-systems using the same type of IP addresses and techniques you might use to set up a home network. Firefox ran fine on it, and presumably plenty of other common apps would as well.
Of course, there is some weird stuff. The main display is strangely rotated, and the Ethernet port itself has been modified to prevent easy access. And of course there's no mouse or keyboard.
If you do go plumbing the depths of your Tesla's computer, though, be prepared to get a call. The original poster picked up his phone to find none other than Tesla customer service on the line, saying they had detected a possible hacking attempt. He explained the situation and Tesla warned him that too much tech tomfoolery can void the warranty, or worse, affect the car's performance.
Whether the idea of a Linux desktop running inside your new car is a comfort or otherwise, it's certainly a surprise. NBC News has contacted Tesla for more information on the car's internals and will update this story if we hear back.