It may be the end of the line for Philae, the lander sent by the Rosetta probe to survey the surface of a comet in 2014. What was going to be the first controlled landing on a comet turned out to be a bumpy ride that damaged its equipment and put it in a bad position for keeping its solar-charged batteries topped up.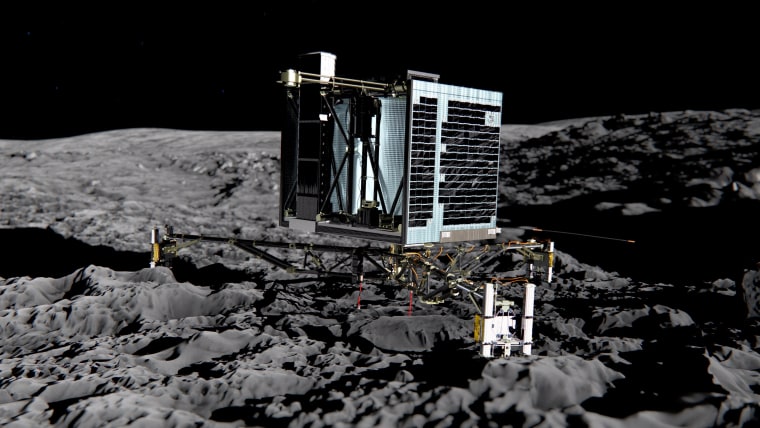 The lander successfully sent data back to Earth via the probe for about two days, but since then only woke briefly in July 2015 — and the end of January is the last time it could wake again. After that, the comet — known as 67P/Churyumov-Gerasimenko — will have grown too cold for Philae to function.
"Time is running out," Stephan Ulamec, Philae's manager at the German Aerospace Center, said in a press release on Friday "So we want to explore all possibilities."
Related: Philae Lander Rushes to Do Comet Science as Power Runs Out
The team plans to signal the lander to shift its position, hopefully shaking dust from its solar panels and aligning itself with what little light reaches it. But if Philae's receiving circuits are, as some fear, inoperative, there will be no response and no shift. The lander's last chance comes on Sunday.