Anyone who's been on a hike in the forest knows how easy it is to lose the trail — and if you get lost, it may be hours before a ranger or rescue party comes looking. But drones with specialized vision systems could make that search quicker and easier, researchers suggest.
Many drones are perfectly able to stay aloft and track their location when in the open air, but a forest trail is a different story altogether.
Related: Drones Fly Through Obstacle Course Without a Ding in Researchers' Video
"In these environments, any little error may result in a crash, and robots need a powerful brain in order to make sense of the complex world around them," said the University of Zurich's Davide Scaramuzza in a news release.
Scaramuzza is part of a team of Swiss and Italian artificial intelligence experts who developed a drone system that can identify forest paths about as well as humans. It uses simple cameras to capture images of its surroundings, but applies a sophisticated algorithm called a neural network, trained on thousands of images of trails, to quickly interpret the data and pick out the right path.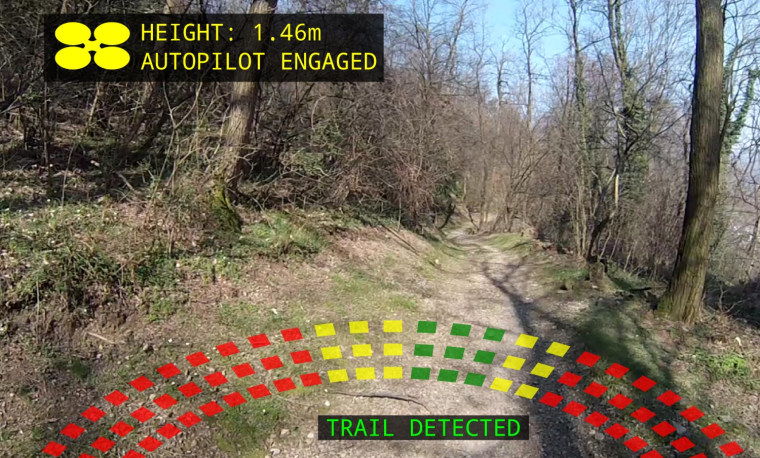 Related: Tokyo Police to Deploy Net-Carrying Drone to Catch Rogue Drones
A team of drones could scour a mountain for lost or injured hikers faster than any rescue team — though another critical challenge lies ahead, remarked Scaramuzza:
"Now that our drones have learned to recognize and follow forest trails, we must teach them to recognize humans."