It has been a wild year for Uber.
From Las Vegas to Bangkok, cities are telling Uber that it's not welcome. Yet, investors are telling the company that it's worth $40 billion. So is Uber doomed or destined to become the next Silicon Valley heavyweight?
In 2014, it expanded to 250 cities around the world, a six-fold increase from the year before. If that $40 billion figure holds water — a big "if" — it would make Uber more valuable than Delta Airlines, CBS and General Mills.
"Their strategy has been to get into markets as quickly as possible, and they might take a couple of punches, but overall, I think they'll continue with this strategy of rapid acceleration and try to smooth things over as they come up," Thilo Koslowski, vice president and automotive practice leader at research firm Gartner, told NBC News.
Uber declined to comment for this article.
Good growth, bad press
In Uber's case, stratospheric growth and negative headlines seem to go hand-in-hand. Most recently, the company halted service in New Delhi following the arrest of a driver accused of raping a woman in his car.
That came shortly after Uber was hit by a joint lawsuit from the district attorneys of Los Angeles and San Francisco, who accused the company of advertising its "industry-leading standards" when it comes to background checks, but not conducting fingerprint scans of its drivers.
In early December, Uber was sued or told to cease operations by officials in Bangkok, Madrid, and Portland, Oregon, over concerns that it wasn't complying with local regulations. Similar legal complications caused Uber to pull out of Nevada last month. On Monday, a French court banned UberPOP, the company's carpooling service, ahead of planned protests by taxi drivers.
Individual Uber drivers have also been accused of breaking the law, most notably in Los Angeles, where a woman alleged that her driver kidnapped her and took her to motel.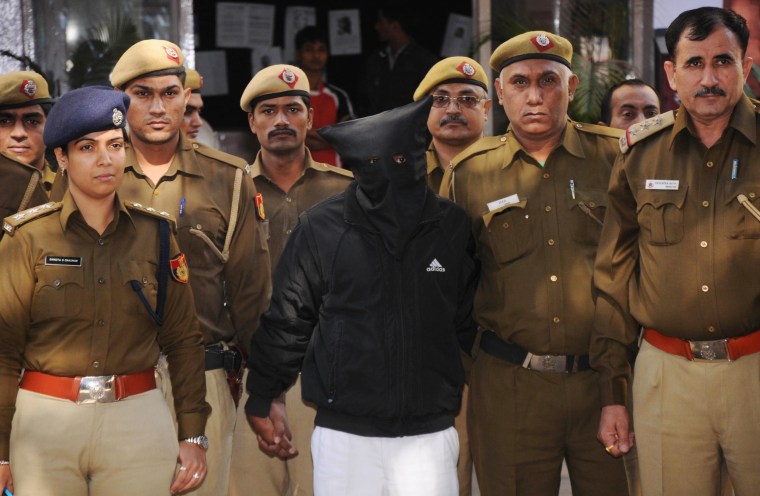 Uber's problems in 2014 extended beyond the courtroom. Over the summer, the company was accused of purposefully ordering and then canceling rides from its rival Lyft. Then came demonstrations by taxi drivers everywhere from Washington, D.C., to the streets of London over what they labeled as unfair competition.
The company didn't do itself any favors with the press when a senior Uber executive suggested that Uber could hire opposition researchers to dig up dirt on journalists who wrote critical stories. That was followed by a BuzzFeed report that another Uber executive tracked a journalist's ride with something called the "God View" tool without her consent.
And it seems like every New Year's Eve or winter storm, customers air their grievances about Uber's "surge pricing," when demand pushes prices higher. In Sydney, riders were quoted rates four times above normal on Sunday — an event that sparked outrage since it was an armed hostage crisis that was creating the demand. Uber later apologized and provided free rides out of the area.
Uber shifts gears in 2014
The heated emotions, the protests, the sniping in the press — it's not hard to imagine Uber's rise as an embattled political campaign. That could explain why in August the company hired David Plouffe, who helped guide President Barack Obama to victory in 2008, to fight the "Big Taxi cartel" as its senior vice president of policy and strategy.
"I have been seeing people from Uber show up at more public policy events," Susan Shaheen, co-director of the Transportation Sustainability Research Center at the University of California, Berkeley, told NBC News. "It seems to me that they seem more interested in evolving that relationship."
For now, Uber seems to be running a digital grass-roots campaign aimed at swaying lawmakers with public pressure. In both Nevada and Portland, Oregon, Uber has created easy-to-sign petitions meant for Governor Brian Sandoval and Mayor Charlie Hales, respectively.
"Starting tonight, nearly 1,000 Nevadans have lost their ability to earn a living," reads the petition released after Uber pulled out of Nevada.
Over concerns about passenger safety, Uber has repeatedly stated that its cars are safer than traditional taxis because there is an electronic record of the identity and rating of each passenger's driver. In L.A. and San Francisco, the district attorneys believe that "background checks you can trust" should include fingerprint scans, a requirement for cabbies in New York City, Boston and many other cities.
There are no definitive studies proving that Uber is safer than traditional taxis or vice versa. But it only takes a few allegations of sexual assault to make new customers think twice before hailing an Uber.
"When it comes to problems with customer safety, they need to get more creative than they are today," Koslowski told NBC News, suggesting a SOS button for the app and possibly even cameras for the cars.
"These are areas that Uber has to do more with, especially with the funding that they have," he said.
Can taxi companies put up a fight?
The people protesting Uber and other ride-sharing companies aren't customers — they are people from the taxicab industry (and in some cases disgruntled Uber drivers).
"It's a great business if you can get it, right?" Donna Blythe-Shaw, a representative for the Boston Taxi Drivers Association, told NBC News. "You don't have to comply with any rules or regulations, don't have to pay any fees, don't have to buy a car, don't have to pay for insurance — all you have to do is reap the profits."
Whether Uber thrives depends partly on what the taxicab industry does next. Many cab drivers want apps that work like Uber. In San Francisco, Los Angeles and Seattle, Flywheel is bringing disruption full-circle by giving taxi drivers an app that lets them compete with companies like Uber and Lyft.
Chicago approved a plan on Dec. 10 to sponsor its own Uber alternative, something New York City is considering as well. In Nevada, licensed limousines can be summoned with an app called Ride Genie.
It's possible that if traditional taxi companies — many of which are forced to deal with more stringent background checks and vehicle inspections — provide the convenience of the Silicon Valley upstarts, they could gain back some of the business they have lost.
So why don't they adopt the latest technology? It's not that simple. Your average cab driver doesn't work for a large, national corporation. Instead, he or she works as a contractor for a small fleet, leasing a medallion for a significant fee.
In Boston, that comes out to around $105 per shift. As Uber becomes more popular, taxi drivers have to work longer hours to cover those fees and make a profit, Shaw said. But that doesn't apply to the people who actually own the medallions.
"As a fleet owner, you don't care what is going on in the market, because you get your money no matter what," Shaw said.
If drivers were employees instead of contractors, she said, fleet owners would feel a bigger share of the economic pain and be more likely to innovate to compete with the Ubers of the world.
"The system was a mess and Uber has created an even bigger mess," she said. "There has to be a whole new set of rules and regulations for both industries."
Lyft makes a move
If Uber can survive pushback from local governments, it still has to fend off rival companies like Lyft, Sidecar and Gett.
Lyft, which declined to talk to NBC News for this story, is the biggest threat to Uber's dominance. It has increased its number of rides and revenue by five times since the beginning of the year, according to Lyft president John Zimmer.
Like Uber, it has faced resistance from local governments and complaints from drivers. But it's a drop in the bucket compared to the bad press Uber has received over the last year. According to Julie Ask, a principal analyst at Forrester Research, that might not be a good thing.
"I think all of this press is doing wonders for Uber," she told NBC News. "I think they are sitting there in San Francisco thinking, 'This rocks.'"
That is because in such a young market, brand recognition is everything, making any press good press, Ask said. It has become such a household name that people now use Uber as a verb, as in, "Let's Uber to the restaurant!"
Overall, all the analysts interviewed for this story agreed that, even if Uber fails, the business model is here to stay. People have become used to hailing a car with their smartphones and paying effortlessly with their credit cards.
Uber has a serious head-start over Lyft, which is currently valued at around $700 million. It also boosted its name recognition by partnering with Google Maps and Spotify. For now, Koslowski said, Uber's strategy of recruiting drivers first and asking tough questions later is working. That does not, however, make them invincible.
"This can't turn into a wildfire or it could hurt their expansion plans," he said. "I don't think it's a big enough threat to open the door for other companies ... not yet."