Far out, man. Volkswagen is bringing back its bus and this time it's electric.
The BUDD-e concept vehicle features a battery that lasts for 233 miles on a single charge, as well as a steering wheel with swipe and gesture controls, digital screens instead of mirrors, and the ability to integrate with smart devices.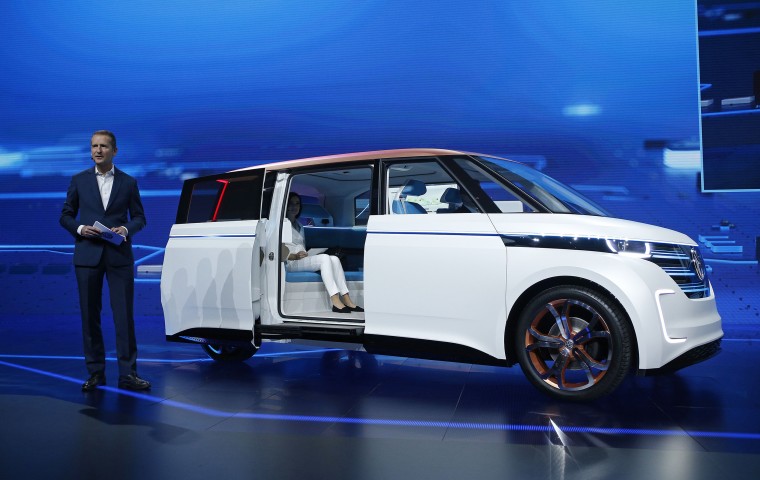 No, you won't see BUDD-e parked near Bonnaroo anytime soon. According to Volkswagen, it's a concept that "demonstrates what electric mobility could be like by the year 2019," not a car that buyers can drive around today. The company showed it off Tuesday at the Consumer Electronics Conference in Las Vegas.
The BUDD-e is built around Volkwagen's Modular Electric Toolkit (MEB), the company's underlying electric vehicle platform that could be used to make a variety of plug-in vehicles in the future. It's a similar concept to the Variable Platform Architecture (VPA) unveiled by Faraday Future in its FFZERO1 concept car.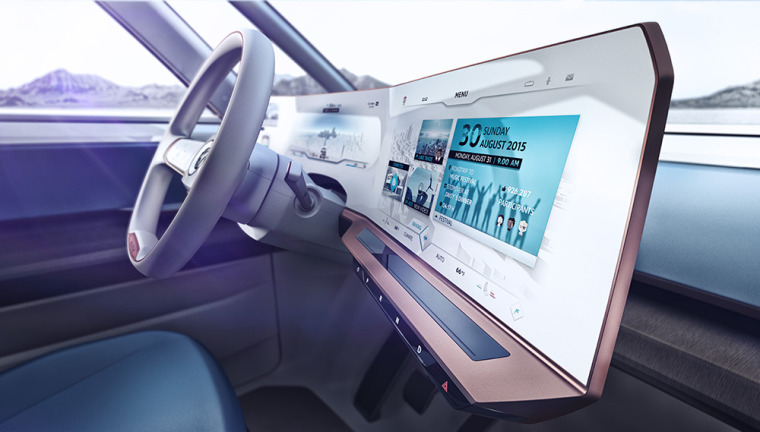 If the BUDD-e does one day hit the road, it would top out at 93 miles per hour. It would also feature an electronic display in front of the driver that would house the instrument panel, entertainment options and navigation tools.
Volkswagen also unveiled another electric vehicle, the e-Golf Touch, which the company said is "close to production."
Editor's note: An earlier version of this story reported that Volkswagen expects the BUDD-e to be able to go 373 miles on a single charge. That range-per-charge estimate is based on a European testing standard. Under the more rigorous U.S. standard, VW estimates the vehicle's range is 233 miles per charge.