A research project from the U.S. military that aims to replicate geckos' legendary climbing ability has borne success: a material that enabled a 218-pound man to climb straight up a 25-foot glass wall.
The Defense Advanced Research Projects Agency's "Z-Man" program is meant to look into alternatives to the usual methods soldiers use to scale walls and buildings. Putting a rope over the top may be tried and true, but it can also be very risky; what if each soldier had his own way to climb up?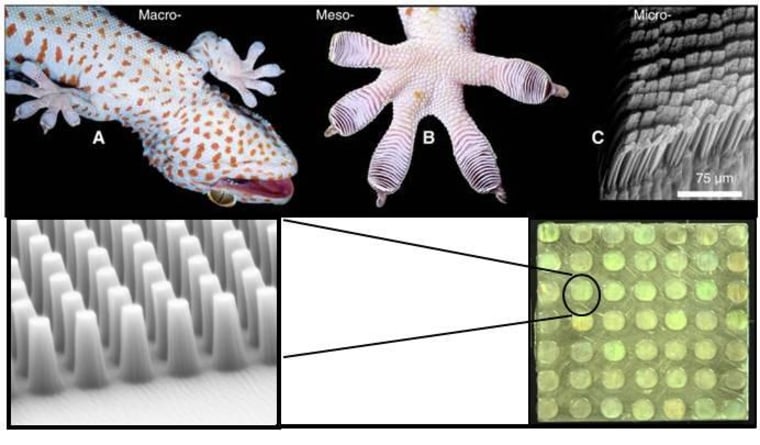 DARPA's researchers, operating out of Draper Laboratory in Massachusetts, looked to the gecko for inspiration. The reptile's toes are covered in a sophisticated network of tiny crenelations like deep fingerprints, each of which is covered in even tinier flexible stalks, and each of those is covered in hundreds of tips that are tinier yet.
The millions of flexible stalks adhere instantly and reversibly to surfaces, yet can reliably hold 15-30 pounds per square inch — meaning a gecko can hang by one foot while reaching for a far-off twig or nabbing some dinner.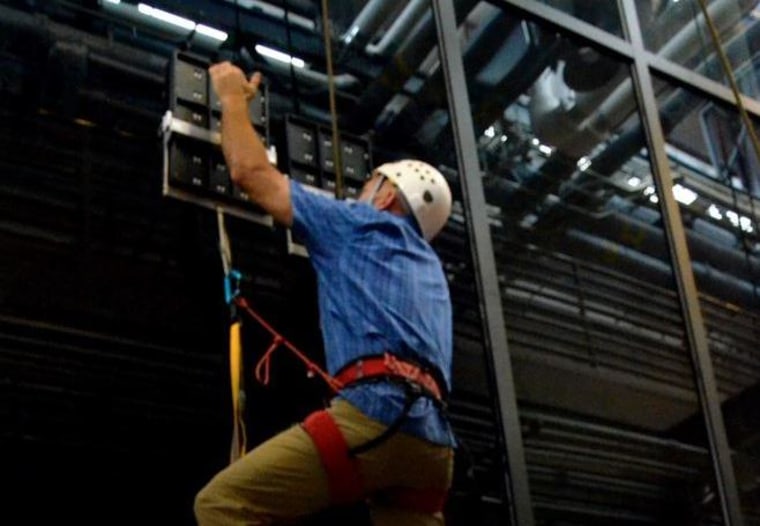 Keeping this microstructure in mind, the researchers were able to create a similar material and coat a pair of "paddles" with it; with these, a full-grown man was able to climb straight up 25 feet of glass, even when burdened by an extra 50 pounds. Each paddle would need to bear more than 250 pounds of weight while the other was being detached and repositioned for the next step of the climb.
Whether the Z-Man material works on concrete, dusty brick and other materials is yet to be seen. And this feat of biomimetic research may reach more than the armed forces: The reversible adhesive material, DARPA's press release read, may have "biomedical, industrial, and consumer applications."
Gecko-inspired tape, anyone?