Google and Star Wars want you to witness the firepower of their fully armed and operational marketing campaign.
Sign onto a special Star Wars landing page to choose the dark side or the light. Then, watch as apps including Gmail, Google Maps, YouTube and Waze get a special Star Wars theme.
The bottom of the page shows two lightsabers battling for position, a sign of how many people are choosing each side. (Surprise! The dark side, home of Darth Vader, is beating out the light side, home of Jar Jar Binks).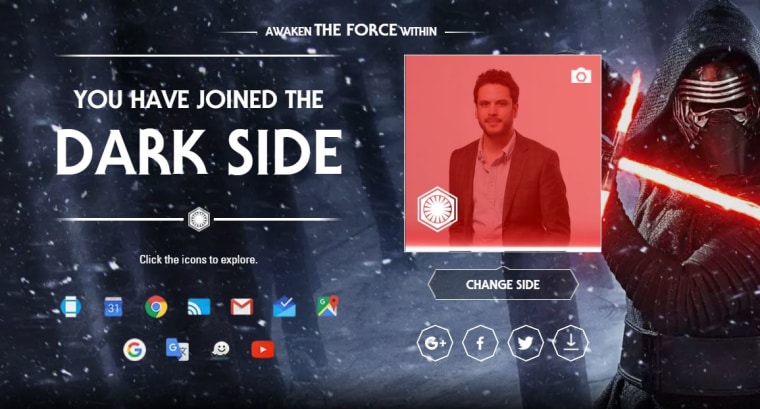 Some of the adjustments are subtle. On YouTube, for example, the progress bar now looks like a glowing lightsaber. Gmail, however, gets a total make-over with a new color scheme and background photo.
Google will also add Star Wars-related events to your calendar, just in case you forget that the movie comes out on December 18.
When it's time to return to normal, click "change side" and move the icon "back to default."