To the average sports fan, Disney handed James Pitaro a dream job earlier this week when it named him president of ESPN.
But to media insiders, the job could be viewed as a nightmare.
"[ESPN has] yet to map out to investors how they're going to traverse the path from linear cable and how they're going to make gobs of money from streaming," said Eric Jackson, a founder of EMJ Capital, a Toronto-based investment company.
For decades, ESPN reigned as the king of sports with a balance sheet to match. It faced almost no serious competitors and became the most profitable part of Disney thanks to a combination of the massive affiliate fees that cable providers paid to put the channel in their TV packages and ad dollars seeking the company's male-heavy audience.
Now, ESPN faces a very different reality. Cable subscribers are cutting the cord, and younger people are turning away from traditional TV consumption altogether. Younger sports fans go online for their sports highlights, where ESPN faces hundreds of competitors as well as growing efforts by the sports leagues to distribute their own content. Meanwhile, ESPN's costs keep going up, and the company is locked into expensive long-term contracts for the TV rights to major sports leagues.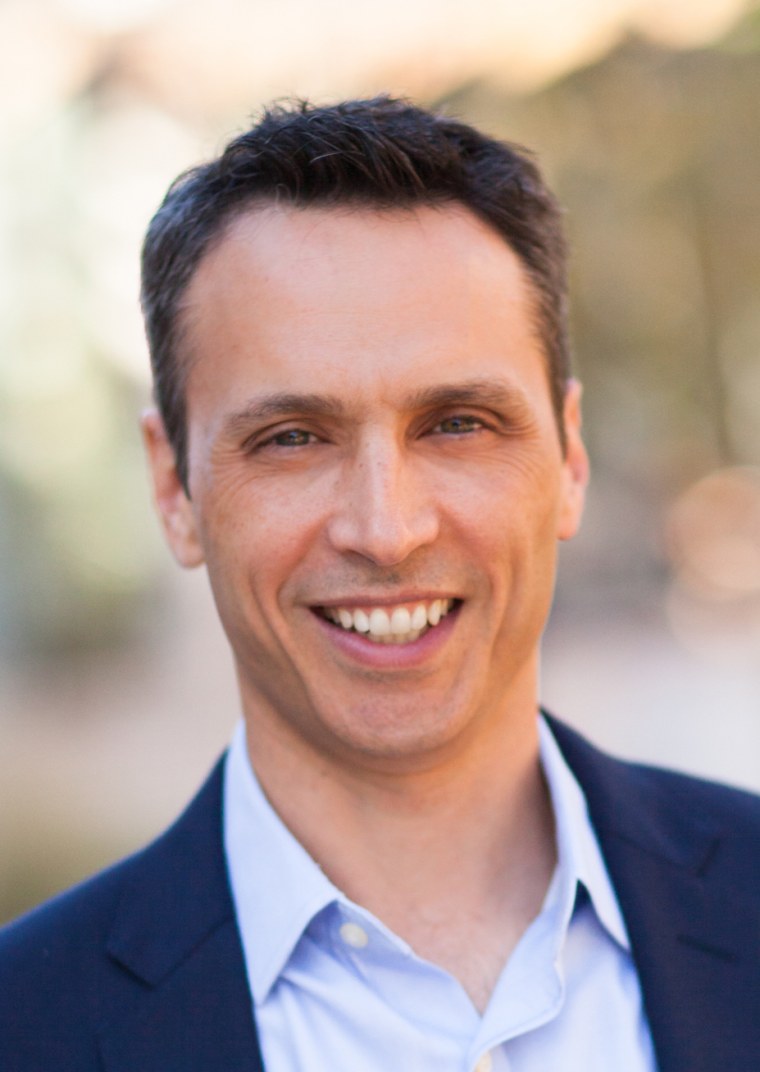 Pitaro's first major task will be to launch ESPN's attempt to address these issues — an online-only subscription service called ESPN+.
ESPN+ will be a direct-to-consumer subscription service costing $4.99 per month and featuring a variety of content that doesn't air on ESPN's cable channels. The new service will live inside ESPN's current app and stream a variety of live sports and studio shows.
The conundrum for Pitaro: The new subscription service must be successful, but not so successful that pay-TV customers drop their higher-priced video channel bundles and buy ESPN+ instead. ESPN risks angering its cable partners, who still provide the bulk of the company's revenue, by moving too fast into the subscription streaming market.
The price of ESPN's forthcoming service is also less than the $8.43 per month, per subscriber ESPN gets from cable companies, according to SNL Kagan data. For now, ESPN+ will be an addition for sports-loving subscribers rather than a replacement for its cable channel. Customers of traditional TV bundles can see ESPN online. They just can't access it without first buying a cable or satellite TV package.
If Disney's $52.4 billion deal to acquire pieces of 21st Century Fox is completed, Disney will also own Fox's 22 regional sports networks. ESPN+ might showcase some local sports content, too.
That might be enough to get some subscribers at first, but ESPN will need to figure out how to make its subscription service appeal to a broad audience if it hopes to make up for its declining TV business — a problem faced by every traditional TV company, even with the introduction of internet-delivered bundles such as Sling TV.
"People see so much money coming in the door from affiliate fees and advertising," Jackson said. "I can't envision how that's going to be replaced by a move to streaming. That's the biggest challenge."
ESPN is far from the only company looking to stream sports. Major tech companies have jumped into the market in recent years, with Amazon streaming Thursday night NFL games and Facebook reportedly ready to spend "a few billion dollars" on sports rights.
The importance of Pitaro's handling of ESPN+ mirrors the challenge that Disney faces in the coming years, as it prepares to launch its own internet-based entertainment subscription service in 2019. Larger rivals including Netflix and Amazon are already streaming content direct to consumers and are spending billions of dollars on new shows and movies.
"If anything points to what the future of what ESPN looks like, it will be this," Disney chief executive Bob Iger said on a recent earnings call in reference to ESPN+.
A spokesperson for ESPN declined to comment.
Pitaro, who worked for the Disney consumer products and interactive unit, replaces John Skipper, who shocked the TV and sports worlds when he abruptly resigned in December, citing a substance abuse issue. The flight to streaming entertainment is just one tricky issue for Pitaro, who was head of Yahoo Media before running Disney Interactive.
He'll also have to contend with cultural issues both inside and outside of ESPN.
With President Donald Trump routinely tweeting about kneeling NFL players, ESPN has struggled to figure out how to handle its staff in a politically charged atmosphere. Among many incidents of its staff members voicing incendiary opinions on social media, the company suspended Jemele Hill and later moved her off its flagship "SportsCenter" program after she accused Trump of being a "white supremacist." ESPN drew criticism from those on the left for its action, while the channel's "liberal bias" is often trumpeted by those on the right.
ESPN is also dealing with its own internal culture of sexism and misogyny that inspired a history of its operation entitled "Those Guys Have All the Fun." This week, the company has had to deal with allegations of harassment made against host John Buccigross by legal analyst Adrienne Lawrence, who claimed her contract was not renewed after she complained to human resources. In the lawsuit she claims that "ESPN is, and always has been, a company rife with misogyny."
ESPN confirmed that it did not renew Lawrence's contract, but noted that it was among more than 100 others that ended. ESPN has had numerous rounds of layoffs in order to cut the company's costs.
"The company will vigorously defend its position and we are confident we will prevail in court," ESPN said in a statement.
Pitaro, who is the first person to come from outside ESPN to run the company, could move to bridge the divide between ESPN and other parts of Disney. ESPN, headquartered in Bristol, Connecticut, has operated on something of an island, separated from Disney's Los Angeles-based operations. ESPN did open two studios in Los Angeles in 2014, the company's first major move away from its hometown.
Catherine Sullivan, head of U.S. investment at Omnicom Media and a former ABC sales executive, said she expects closer coordination between ESPN and Disney Media Network, which houses all of the company's TV operations including ESPN, ABC, Disney Channel and other channels.
As part of Pitaro's promotion, he was also made co-chair of Disney Media Networks alongside co-chair Ben Sherwood, who runs ABC.
Sullivan said Pitaro and Sherwood have "a good relationship," adding that she hopes "they can cross-pollinate and come to market together." The two organizations already do limited cross-selling.
The upside for Pitaro is that he has some time. Derek Baine, research director at the consulting firm SNL Kagan, said that the money paid to ESPN by cable companies should increase for the next few years despite the challenges it faces.
Disney's ownership of ABC gives it leverage in negotiations with cable providers, which should help keep ESPN's fees from cratering. But, Baine added, that won't be enough to reverse its TV subscriber decline.
"It's been a great business for decades," Baine said. "When things are growing, things are good. Right now, they're in a pickle here like everyone else."