It's not if Facebook, Amazon and Google will come for your live sports. It's when.
Big tech companies, better known for making social networks and search engines, have spent the past few years buying up the rights stream live sports events over the internet. Though most of these contracts have been small compared to the billion-dollar agreements paid out by broadcast networks, the steady drumbeat of deals by tech companies with plenty of cash to spend has put the media industry on notice.
Tech's slow and steady march into the world of live sports continued last week when Facebook gained exclusive rights to Major League Baseball's Wednesday afternoon games. The deal is the first time a prominent U.S. league has made Facebook the only place to watch a part of their content. The company's estimated cost for 25 games, $30 million to $35 million, is relatively small given that the last bundle of MLB rights sold to broadcasters for $5.6 billion.
"The new entrants are coming in and trying to figure out, 'What do I want to own and what do I want to pay for that?'" said Caroline Rebello, a principal at Evolution Media, which negotiates sports media deals as the advisory arm of CAA, the talent agency.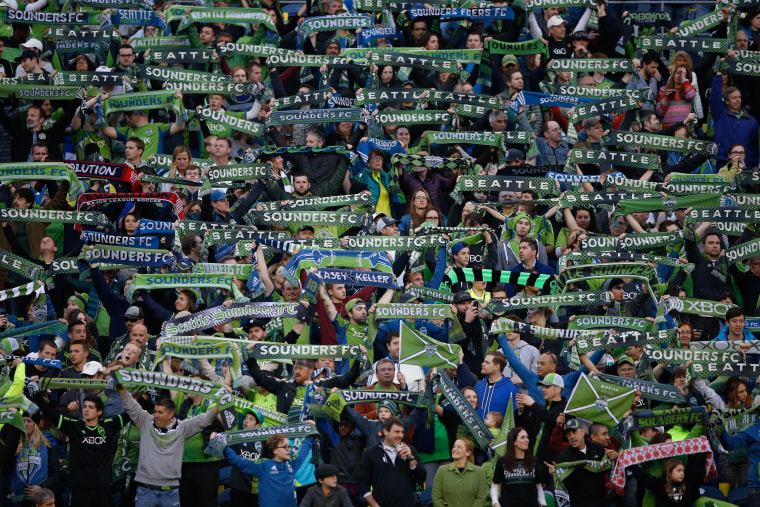 Tech companies that spent years not paying for content are now all investing in video to attract viewers. Facebook recently launched Watch, which features original video. Amazon has built its Prime platform into a burgeoning Netflix rival. And Google's YouTube has invested in original series and launched a streaming TV service.
Live sports, with its passionate fan bases, are a way to bolster those offerings. An increasing volume of deals between sports leagues and technology platforms — many of the smaller sort like Facebook's deal with MLB — have led to growing expectations that a big tech company may make a major bid for live sports rights that are coming up for bidding in the next 12 months.
"I think Amazon and Facebook have showed their hands and bought sports rights in the past," said Julian Aquilina, an analyst at the media research and advisory firm Enders Analysis in the U.K. "They will continue to pick on the fringes. They haven't secured a major sport with exclusive rights. When they do that, it will be the day that everyone takes a step back and says, 'They're really here.'"
Playing hardball
The first major U.S. acquisition by a tech company came in 2016, when Twitter won streaming rights to the NFL's Thursday night games. Amazon bought those same rights for the 2017-18 season, and for the upcoming 2018-19 season, Twitter, Amazon, YouTube and Verizon are all reportedly in the bidding.
Facebook hasn't made the same kind of splash, but it has been steadily adding smaller sports packages. Before its recent MLB deal, Facebook's growing sports business included UEFA Champions League soccer with Fox and the Mexican soccer league with broadcaster Univision. It also streams one exclusive WWE event per week.
Facebook is doing a thorough reconnaissance on the sports industry. One sports industry consultant, who spoke on the condition of anonymity because the person is advising competing tech companies, said that Facebook is gathering intelligence ahead of a major move.
The consultant said Facebook is "taking counsel from media-rights experts and trying to determine what is the right time and what is the right property to make that first big bet. They're hiring and they're doing the work."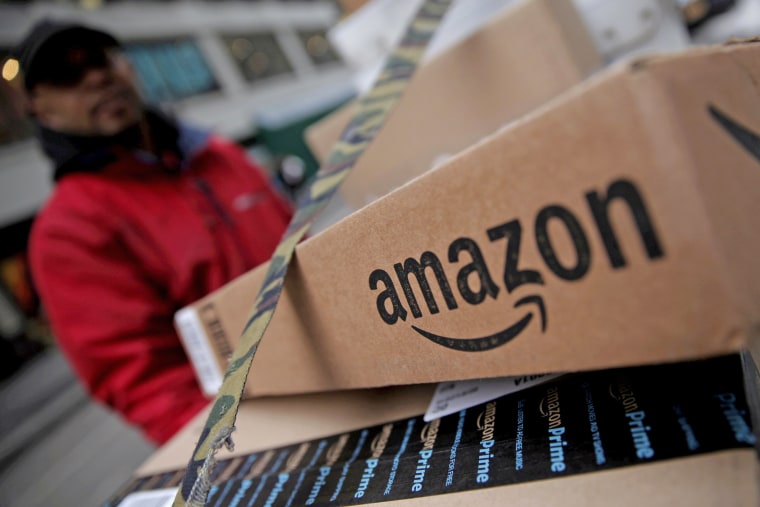 A former Eurosport chief executive, Peter Hutton, is scheduled to join Facebook to lead a new global sports-rights-buying business with a sizeable war chest at its disposal.
Facebook's biggest move yet came in a failed attempt to get the rights to Indian cricket matches. Though the company lost out on the rights, the move highlighted just how global Facebook is thinking and how much money it is willing to spend. The losing bid was $600 million.
Facebook is far from the only big tech company making bids.
Google's YouTube has added Major League Soccer rights, including streaming rights for the Seattle Sounders soccer club. The deal between YouTube and the MLS's Los Angeles F.C, is even more complete — with YouTube having exclusive ownership of online and broadcast rights.
Twitter also won a package of MLS games. In the U.K., Amazon has been making several inroads into the sports arena in order to make its Amazon Prime Video a destination. It acquired rights to the ATP World Tour tennis, which was previously at the satellite broadcaster Sky, and the rights to the U.S. Open.
Risk and reward
Tech's slow entry into sports media rights is deliberate, since tech companies aren't necessarily able to make expensive sports rights into a profitable business just yet.
Brian Bedol, founder of Sportsrocket, a New York-based a digital strategy company, doesn't believe a platform is going to acquire the rights to an entire league anytime soon, believing it will take some time for the economics to make sense.
"It's likely that as the revenue shifts that we'll see more rights in the control of digital companies," Bedol said. "I think we are already starting to see that shift accelerate."
Sports leagues face their own risks. Though there may be tech companies willing to write big checks, there's some doubt as to whether a sports league will be willing to risk reaching a smaller audience by putting content onto platforms that are still learning to attract sports viewers.
Patrick Crakes, a consultant at InVivo Media Group and a former Fox Sports executive, said that sports leagues are still figuring out if they should go all in on tech companies.
"Is a league ready to walk away from a current partner and move its games behind, for example, Amazon Prime's pay wall?" Crakes said. "If the answer is yes, what will it do to that league's brand and the reach in exchange for money?"
But as TV viewership declines overall, some sports leagues could end up turning to tech platforms. Ultimate Fighting Championship has had a tough time getting its asking price for its rights. UFC President Dana White said the company would consider going with a digital platform.
But the leagues still tend to believe they have a certain amount of power here. When Rupert Murdoch launched Fox in 1986, the broadcast network spent years as an also-ran to NBC, ABC and CBS. That changed in 1993 when Fox won the rights to NFL games with a $1.58 billion bid. The risky deal put Fox on the map.
And the NFL still has that kind of clout, the league's commissioner, Roger Goodell, said last year at a Paley Center for Media event in Manhattan on "creating the future of sports."
"As we look at all the new players out there, we're trying to prove that our content actually can make networks," he said.
"Ultimately, live sports will do just what it did for cable television, just what it did for satellite television," Goodell said. "And it will make platforms."