Scared someone is going to steal your idea for a Halloween costume? Now you can check Google Frightgeist to find out how popular it is.
The tool uses Google Trends to look at the top 500 costume searches in the United States. Users can look at national trends, find out what is going to be popular in their city, or just search a costume name and see how it ranks against others.
So what are the five most popular costume searches this year?
Harley Quinn
Star Wars
Superhero
Pirate
Batman
Yes, Harley Quinn, the Joker's sidekick in the Batman comics and one of the main characters in next year's "Suicide Squad" movie, has the number one spot. Most of the remaining list is full of superheroes, movie characters, and classics such as princess and clown.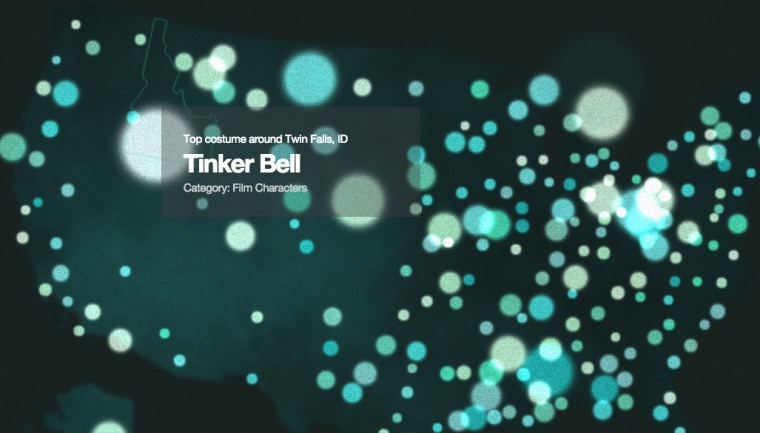 Further down the list at 39, you can find "1980s," a costume which consists of frantically searching through thrift stores at the last minute. Donald Trump is at 105, making him more popular than "cattle" at 118 and, at 157, Daenerys Targaryen from "Game of Thrones."