Google is testing out a new way to log into its services that requires no password, just a couple taps on your phone.
The new method could be handy when logging in from a new location like a friend's computer, if your password is long or complicated, or you've just forgotten it. Instead, you just put in your email address (assuming you remember that) and Google will ping your phone with a notification that you must answer.
Of course, if you'd rather just use your password as normal, that will always be an option too.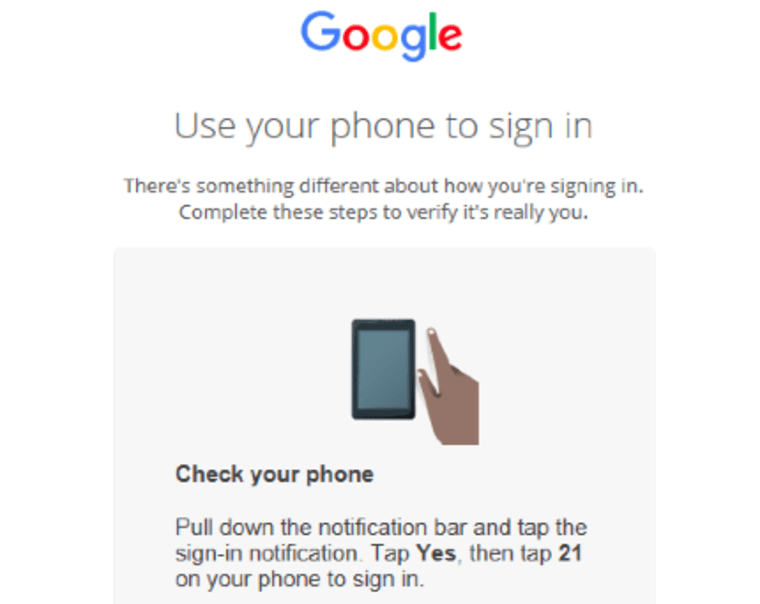 The feature was originally discovered by Reddit user Rohit Paul, who posted details to the Android community at the social news site. Google confirmed the tests in a statement sent to NBC News:
"We've invited a small group of users to help test a new way to sign-in to their Google accounts, no password required. 'Pizza', 'password' and '123456' — your days are numbered," the company wrote.
Related: Shopping Online This Holiday Season? Here's How to Keep Your Data Safe
It's a bit like "two-factor authentication," in which users must provide both their password and an OK sent from their phone or tablet — except in this case it's only the second part. After all, many users employ weak passwords or share them between sites, so this method may save a few keystrokes and be more secure. Phishing scams, for instance, will be stymied if a user doesn't confirm a fraudulent login with their phone.
Right now the feature is invite-only; Google did not give any indication when or if the rest of its many users will get a chance to try it out.
Related: What Did People Google in 2015? Top Searches Revealed