If you're one of the millions of Americans eagerly awaiting Google's ultra-high-speed Fiber internet service in your town, don't hold your breath.
Facing challenges from rivals and faster technologies alike, Alphabet Inc., Google's parent holding company, said Tuesday night that it's "pausing" rollout of the service as it ponders "changes to focus our business and product strategy."
As part of the reorganization, Craig Barratt will step down as chief executive of the Access division, which runs the Fiber program, the company said. He will assume an unspecified "advisory role," and the division will be "reducing our employee base," it said.
The company didn't say how many Fiber employees will be laid off in Tuesday night's statement, titled "Advancing our amazing bet." But it promised that Fiber will continue working in the eight metro areas where it's already up or running: Atlanta; Austin, Texas; Charlotte and Raleigh, N.C.; Kansas City, Mo.; Nashville, Tenn.; and Provo and Salt Lake City, Utah.
And Alphabet said work on Fiber will continue in the four metro areas where it's already under way: Huntsville, Ala.; San Antonio, Texas; San Diego; and San Francisco.
As for everyone else, however, "we're going to pause our operations and offices while we refine our approaches," it said. That means major cities that Alphabet had identified as potential Fiber markets are out of luck, at least for now, including Chicago, Dallas and Los Angeles.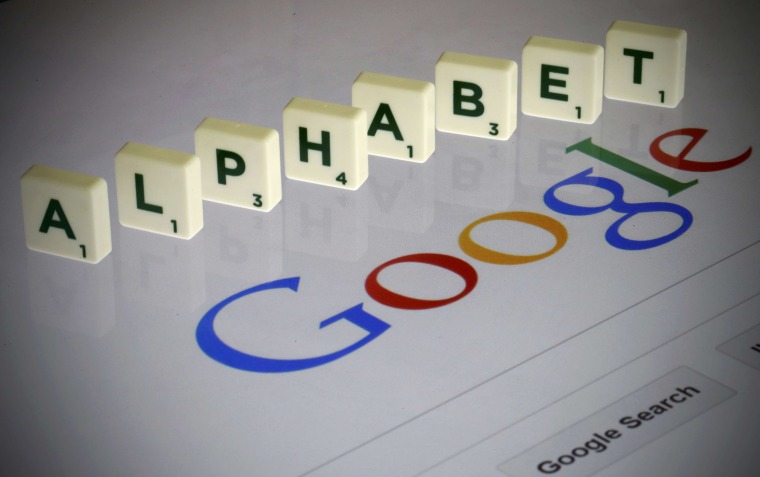 Alphabet reported in July that it lost almost $1 billion in the second quarter on its so-called "moonshot" projects, which include Fiber along with its reach-for-the-stars X Lab research programs.
In August, The Wall Street Journal reported that Alphabet was "rethinking" Fiber after initial rollouts ended up being more expensive and time-consuming than it had expected.
Fiber has been under pressure from broadband rivals seeking to keep it out of their markets. Comcast Corp., Charter Communications and AT&T Inc. have sued local governments in Nashville and Louisville, Ky., to block ordinances that would allow unrelated companies to move competitors' equipment on utility poles — an easement that Google has said is vital to completing its rollout of Fiber.
(Comcast is the parent company of NBCUniversal and NBC News.)
Fiber could also face competition as early as 2018 from the next generation of wireless broadband, after Qualcomm Technologies last month announced development of the 5G NR architecture, which it says will provide speeds as fast as and likelier much faster than Fiber — without having to be hooked up to your home by cables.
The Federal Communications Commission approved opening a large segment of high-frequency spectrum to accommodate 5G networks in July.