He sees you when you're sleeping, he knows when you're awake, but even Santa Claus can't escape Google and North American Aerospace Defense Command.
Google and NORAD have unveiled their Santa Trackers, just in time for eager boys and girls who want to know where Jolly Old Saint Nicholas is on Christmas Eve.
"Google's Santa Tracker launches today — And it's time to follow the jolly man's sleigh," the company wrote on its blog.
Google's tool shows where Santa is in relation to the user, as well as a running count of the number of presents delivered. At every stop, kids can click on the location to learn about the weather and history of the city Santa Claus is located in, as well as look at elf-filled photographs.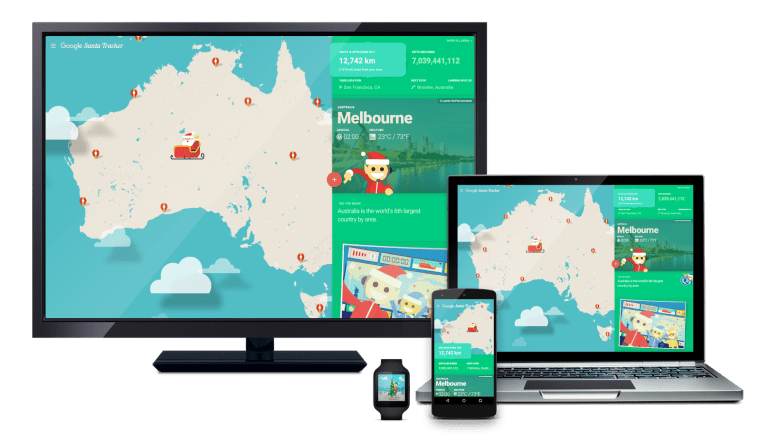 It also features information about the Christmas traditions of countries around the world and a translation tool to help kids learn holiday phrases in different languages. A special game helps kids learn coding basics while teaching elves to dance.
Related: Watch These Robot Reindeer Give Santa a Ride
NORAD's tracker, built with the help of Microsoft, includes games, movies, music and more. The tradition started back in 1955, when a Colorado-based Sears Roebuck & Co. misprinted a phone number for Santa, directing all calls to the agency's predecessor, the Continental Air Defense Command (CONAD). NORAD have been giving updates on the whereabouts of St. Nick every Christmas since then.