Don't want to be a Barbie girl?
Last year, artist Nickolay Lamm created an alternative: a doll with a body based on the average measurements of a 19-year-old American woman, taken from the Centers for Disease Control (CDC). The 3-D model he posted online soon went viral.
If Barbie were a real woman, she would be incapable of walking on two feet or lifting anything with her tiny wrists, and her svelte waist would only have room for half of a liver, according to a report by Rehabs.com.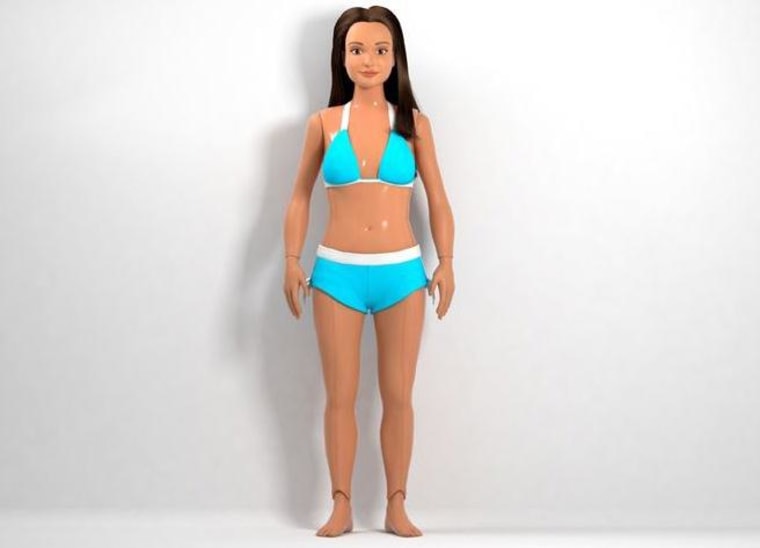 "Many people were asking, 'Where can we get a doll like this?' Lamm wrote. "I've been working hard to make that a reality."
On Wednesday, he announced a crowdfunding campaign to create a new doll, Lammily. The project has already raised $103,171 – more than the $95,000 he was asking for – with 29 days left in the campaign.
Unlike, say, Barbie, Lamm's doll is made "according to typical human body proportions," outfitted in relatively plain clothes, wears minimal makeup, and has articulated joints so kids can pretend she is running and moving, instead of just posing.
Made with the help of Robert Rambeau, the former vice president of manufacturing at Mattel, the doll is expected to ship in November.