Exactly twenty years ago Monday, Microsoft launched a new version of its desktop operating system that would end up in the hands of millions as PCs dominated Macs and other, lesser brands in the late '90s. It was, of course, Windows 95.
It was a sort of golden age of PC buying: HP, Dell and Gateway were living high on the hog as everyone scrambled to get the most megahertz (no gigahertz in those days) in their processors, and wars were being fought over any number of standards, from discs to hard drives to interfaces.
The long-delayed Windows 95, launched o Aug. 24, 1995, borrowed features from competitors to make computers easy to work and play on — though occasionally you'd have to drop into the DOS command line and type out commands manually.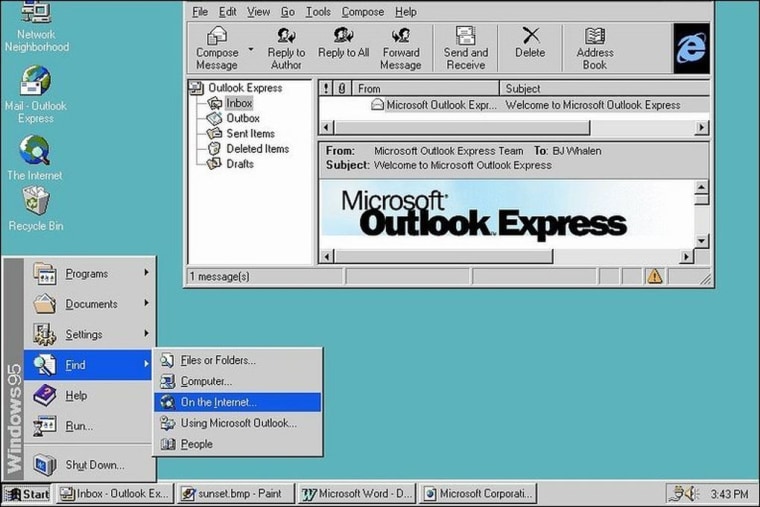 Perhaps the most important addition was the now-iconic Start button, which put your applications, recent documents and important settings all in one place. That Start button has been in every version of the OS ever since — except for a brief absence in Windows 8, about which users complained so much that the feature was restored in the just-released Windows 10.
Windows 95 also introduced the Microsoft Network, a rival to AOL that introduced many people to email and the Web. Networking, multiple users and multitasking were also new and improved in the OS. Win 95 dominated the market, driving out rivals like OS/2 and Apple, though the latter would return in force with OS X a few years later.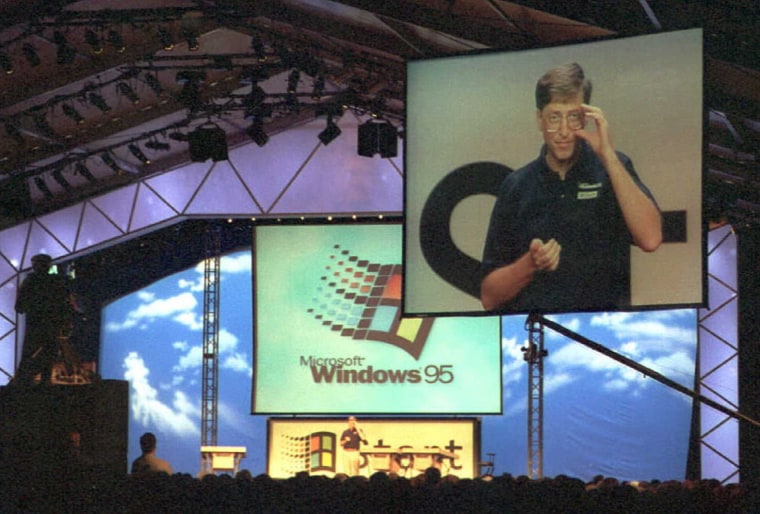 You may remember being bombarded with advertisements at the time, or perhaps even seeing the Empire State Building lit up in Windows red, green, blue and yellow — Microsoft famously spent hundreds of millions promoting the OS.
And the soundtrack to it all was, of course, the Rolling Stones' "Start Me Up," which Microsoft paid handsomely to license. If you want to relive those days — well, you'll have a bit of trouble finding a computer that will run Windows 95 — you can listen to the Stones song: Microsoft has made it a free download for the rest of the day.