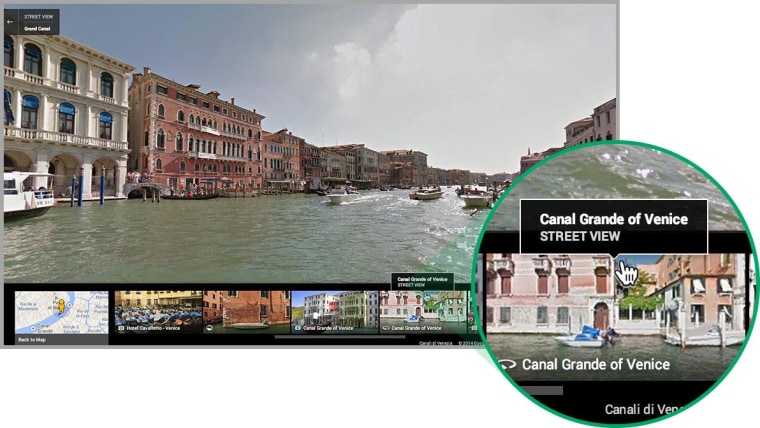 It looks like Google Maps has received a makeover. OK, so it's not entirely new. Some desktop users have been seeing it since May, but starting on Wednesday, Google will be rolling it out to everyone.
What has changed? It now boasts a cleaner design, real-time traffic reports, a more integrated Google Earth, improved local search, and a new image "carousel" for Street View.
Google announced the changes in a blog post on Wednesday, along with plans to explore 34 additional cities for Google Fiber, its ultra-fast broadband service currently only operating in Kansas City, Provo, Utah, and Austin, Texas.
Google Maps also offers some pretty cool new tools, including the ability to create and share custom maps with multiple locations. Plus, just in case you thought that the company didn't know enough about you, Google Maps will keep track of what businesses you rate highly and then show you increasingly personalized recommendations whenever you search for something.