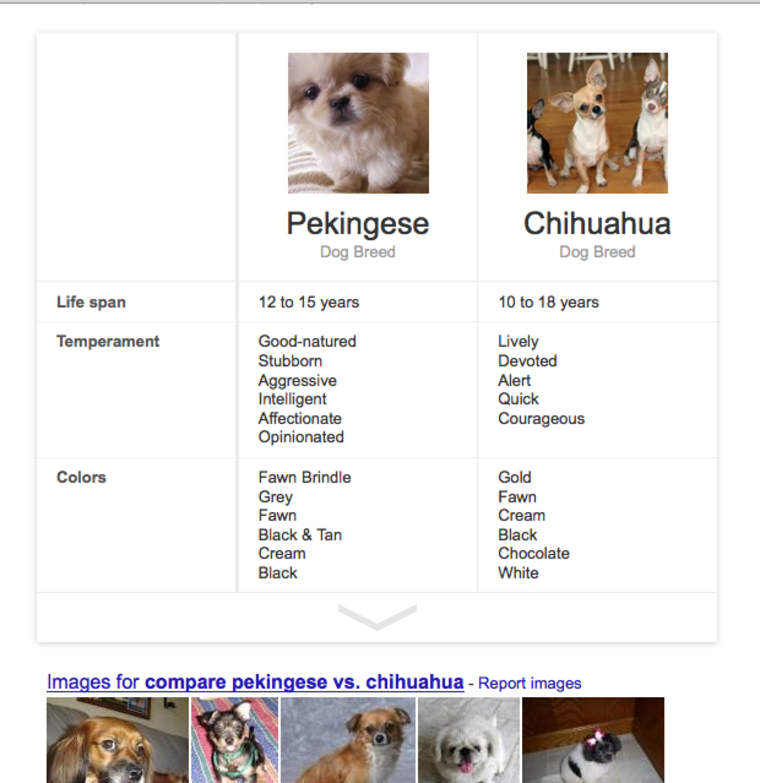 It's not just questions like "What is a Pekingese dog" that Google gets — it's questions like, "Compare a Pekingese with a Chihuahua." To better deal with such comparison requests, and other long, complex queries, Google said Thursday it has overhauled its search algorithm. The update coincides with a mobile app overhaul, too, that changes how information shows up on users' phones.
"We keep expanding features of the Knowledge Graph so it can answer more questions — even those that don't have a simple answer," wrote Amit Singhal, Google's senior vice president of search, on the company's Inside Search blog.
In one of his examples, you can ask Google: "Tell me about Impressionist artists," and you will not only see who the artists are, "you can dive in to learn more about each of them and explore their most famous works. If you want to switch to Abstract artists, you can do that really easily with our new filter tool."
If you want to compare two things, like butter with olive oil and find out how much saturated fat is in each, the new comparison tool "gives you new insights" about butter and olive oil so you can "compose your own answer" essentially.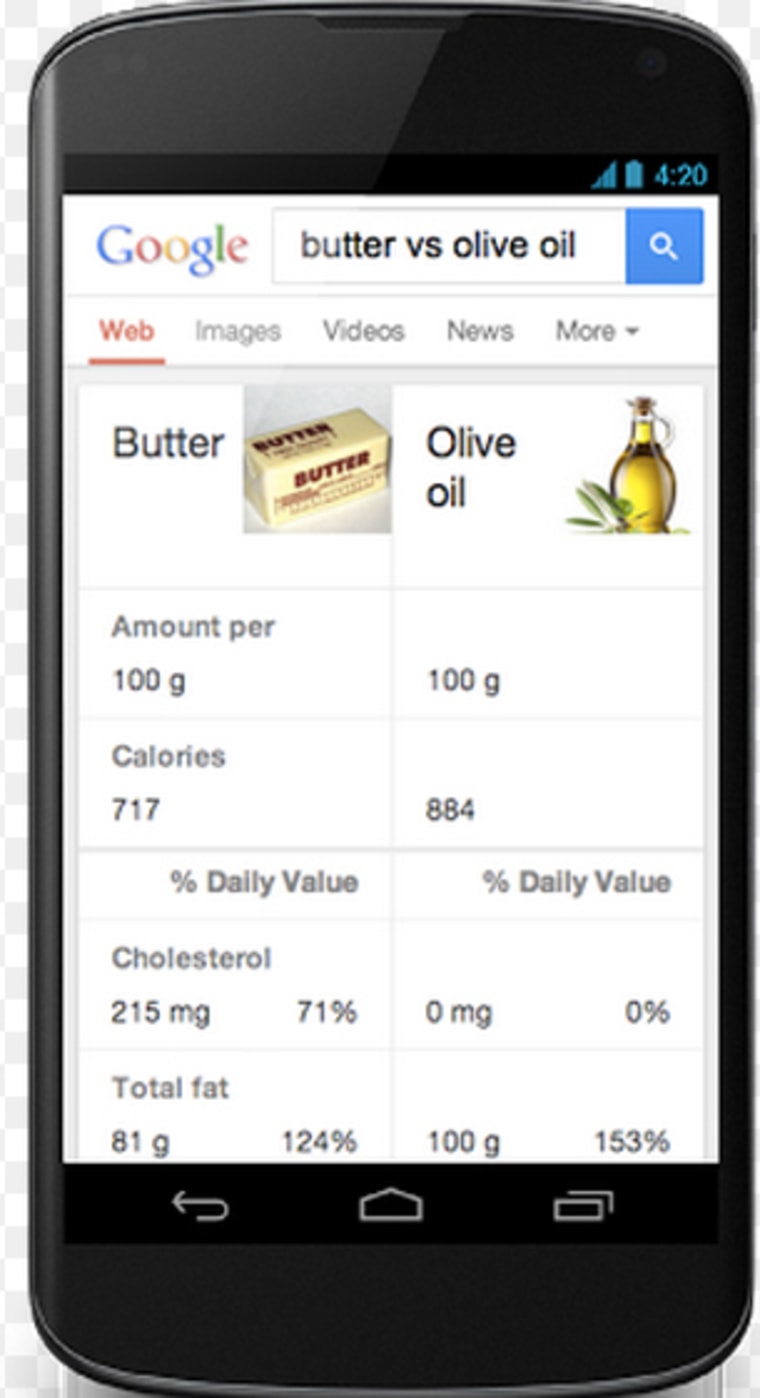 The "Hummingbird" algorithm was introduced about a month ago, and is in place for about 90 percent of worldwide searches on Google, he said.
Also being upgraded is the way we "speak" to Google using our mobile devices.
"Having a 'conversation' with Google should also be more natural," Singhal wrote. "ldeally, you wouldn't need to pull out your phone or tap buttons to use Google. We're not quite there yet, but you can already do a lot with just your voice."
In the next few weeks, he said, users will be able to download a new version of the Google Search app for iPhone and iPad that will let users receive notifications across their devices.
"So if you tell your Nexus 7, 'OK Google. Remind me to buy olive oil at Safeway,' when you walk into the store with your iPhone, you'll get a reminder," he wrote. "We'll also show you Google Now notifications so you're not late to your cooking class."
Singhal noted that the changes come as Google celebrates its 15th birthday. Back in 1998, he wrote, you'd "type in some keywords and get 10 blue links to websites that had those words." With Thursday's announcement, search — and Google — has come a long way since then.
Reuters contributed to this report.