College kids today have it easy. Back in my day, we had to illegally download our music from Napster, and occasionally buy shiny discs called "CDs" from disgruntled music majors at "record stores."
Starting on Tuesday, Spotify Premium will be available for only $4.99 for students. That is 50 percent less than what we old people have to pay for streaming with no ads, higher quality sound and offline listening.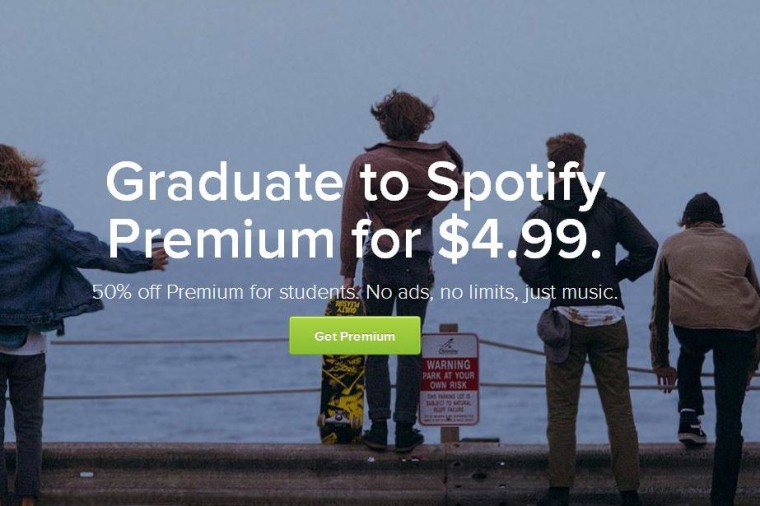 Of course, college kids who want to stream their music for free can still do it — but those ads will totally harsh their buzz in the middle of "Dark Side of the Moon," which I assume the youths still listen to in-between bouts of Snapchatting about Skrillex.
For those of you who want to pull a "Good Will Hunting," sorry, but you actually have to be enrolled in university to get the discount. (Spotify will totally check your ID, with the help of a company called SheerID).
College kids have a lot of options these days, from Beats Music to Rdio. Spotify is betting that $5 is cheap enough to coax them (or their parents) into paying for music.