Turns out you're not the only one who lets a friend or family member log into your Netflix account every once in a while. In fact, if you don't, you're in the minority, according to a poll of over 5,000 Netflix users conducted by Global Web Index.
Only 35 percent of users claimed to be the sole user of the account — 30 percent shared it with one other person, 16 percent with two people, and 19 percent shared it with three or more.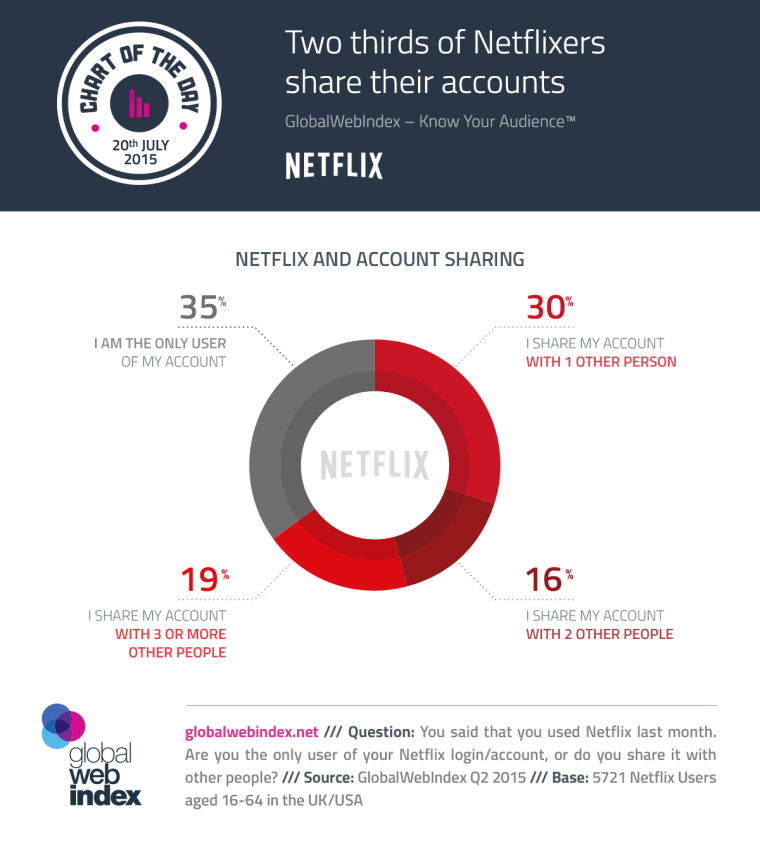 Related: Netflix Wants to Eventually Stream in 200 Countries, Including China
Netflix has plans that permit multiple streams to multiple screens at once, which means they're fine with accounts being shared to a certain degree. Two spouses and a kid watching a movie shouldn't require three accounts, of course — but spreading the login among four or five friends might be something the company would like to disallow.
However, Netflix CEO Reed Hastings has said in the past that he doesn't consider password sharing a big problem, and as long as the user base keeps growing (the service just passed 65 million subscribers globally), this common practice is likely to stay that way.