On Tuesday, scientists warned that climate change will cause floods, fires and rising sea levels, the result of four years of research and input from hundreds of scientists, in a 1,000-page report released by the White House.
Since even the most concerned citizens won't likely make it through the "War and Peace" of climate data, the U.S. Global Change Research Program designed an accessible Web version of the report, complete with video footage and interactive graphics.
The National Climate Assessment's message: climate change is real, it's caused by human activity, and it's affecting people across the country -- from "corn producers in Iowa" to "oyster growers in Washington State" --- right now. And a dramatic report deserves a dramatic website.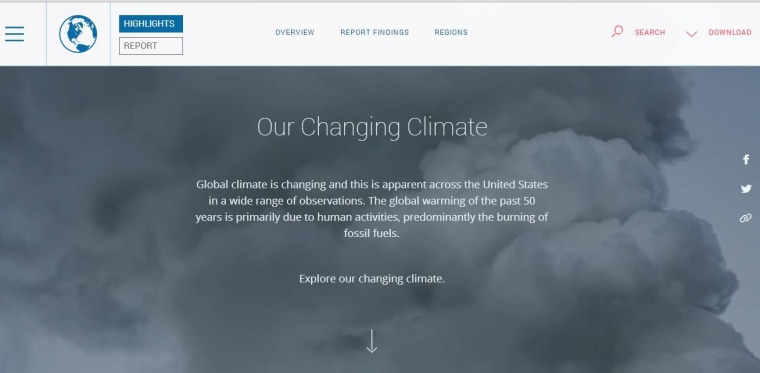 The result is a lot more engaging than a PDF file or a stack of papers. Yes, it's still a lot of content to digest, but if the government (or, really, any organization) wants people to actually read the reports it puts out, this could be a good way to prevent people from having their eyes instantly glaze over.
The National Climate Assessment website features before-and-after photos of glaciers and graphs that highlight specific information with a click.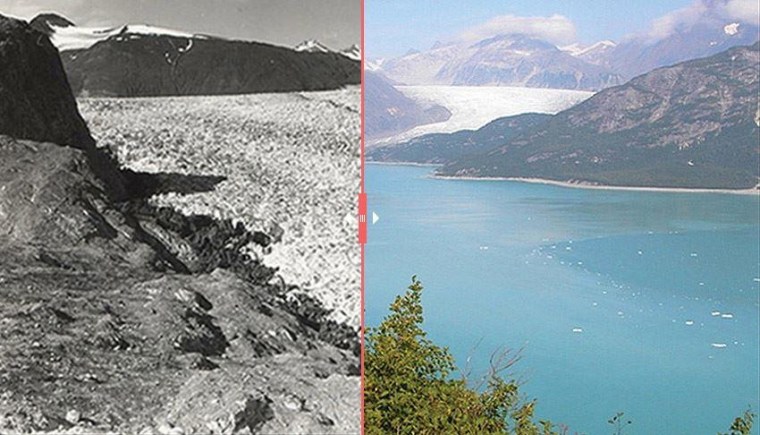 The National Climate Assessment is also broken down by region, so that people in different parts of the country can see how the report says that climate change might affect their area directly.
Will other government agencies adopt this strategy? If the infamous PowerPoint slides from National Security Agency show are any indication, maybe not.