Yahoo is betting that more cash will lure users away from YouTube and toward its own video-streaming service this summer, according to Ad Age.
YouTube boasts 1 billion unique visitors every month. Vimeo, the slick video-streaming service owned by IAC, is visited by 175 million.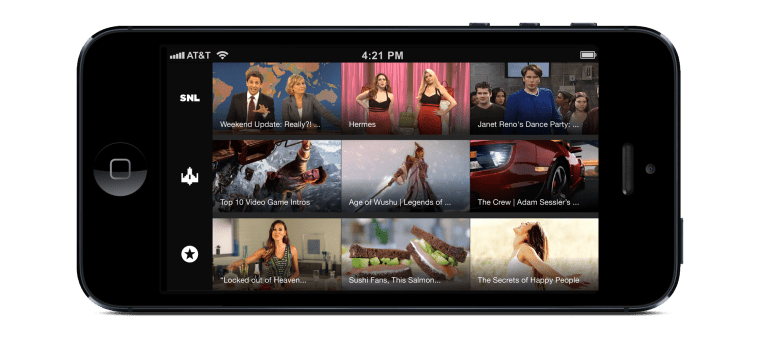 With such stiff competition, Yahoo will have its work cut out for it. The company's strategy, according to "people briefed on their plans" who talked to Ad Age, is to offer users better ad revenue-sharing deals or higher fixed ad rates than YouTube.
NBC News reached out to Yahoo for comment but the company did not immediately respond.
Considering YouTube's massive user base, what exactly is Yahoo and its CEO Marissa Mayer trying to achieve?
"They are not going after you and me putting our cute cat videos up there," Jim Nail, principal analyst at Forrester Research, told NBC News.
Instead, if the Ad Age report is accurate, Nail thinks that Yahoo is likely targeting Web-native video companies like Maker Studios and Machinima.
Yahoo already streams professionally produced video on Yahoo Screen, including everything from "Saturday Night Live" skits to music videos from Vevo. The company also announced that it would premiere two new original TV-length comedies in 2015.
"My sense is that Marissa doesn't really want to compete for the user-generated video that is over-supplied and under-monetized on YouTube," Nail said.
Yahoo's new service will reportedly offer a lot of same features as YouTube, giving users the ability to embed videos and start their own channels. They will also be able to publish videos across several Yahoo properties, including the blogging platform Tumblr, which was purchased by Yahoo last year for $1.1 billion.
"Everyone else is moving into video as fast as they can," Nail said. "Everybody wants to get a piece of that money."