Mobile photo-sharing service Snapchat touts the fact that it doesn't save your messages, but a recent massive breach revealed weaknesses in its security — which one new app is now looking to exploit.
After Snapchat revealed last month that 4.6 million users had their information stolen, rival messaging app Wickr has seen a 50 percent spike in growth, said Nico Sell, Wickr's CEO.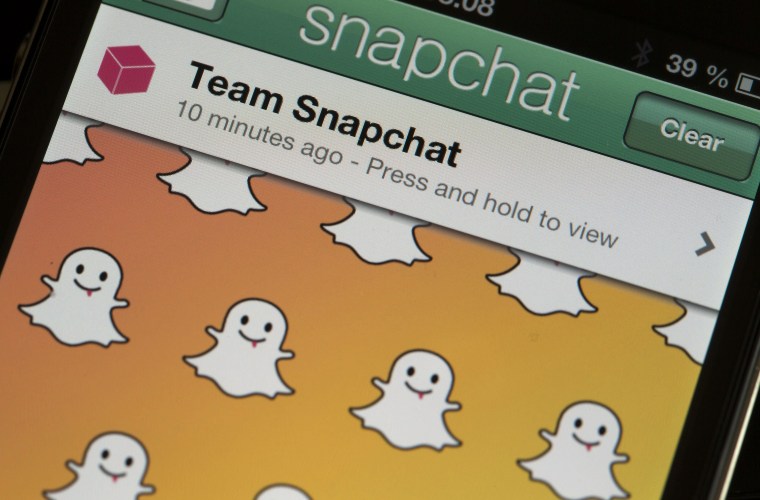 Wickr places a much higher focus on security than other messaging apps, Sell said. Users can send text messages, audio messages, videos or photos, all of which are secured with military-grade encryption, meaning no one — not even Wickr —has access to messages you send or receive.
The app — which has been available on iOS for a little over a year — has had over a million downloads in 189 countries and is gaining momentum because people are looking for a secure way to communicate, Sell said.
"For Snapchat, it's really about having a minimal-viable-product attitude. It's the way companies have always been built, where security is an afterthought," Sell said. "But we believe that the companies that will thrive over the next 10 years are the ones who build security into the product from the ground up."
Unlike Snapchat, the Wickr app — which was built by a team of security experts — encrypts each message with a unique key that can only be used once, and only the sender and Wickr users have those keys. The company also disguises users' personal information, so that it doesn't know the identity of its users or how they are using the app.
— Cadie Thompson, CNBC.com
This is a condensed version of a report from CNBC.com. Read the full story.