A 23-year-old man in Alabama was shot and killed after he used an app to track his stolen cellphone and tried to confront his alleged thief, police said.
The victim, who has not been identified, was gunned down Sunday outside a Baptist church in Fairfield, which is part of the Birmingham metro area.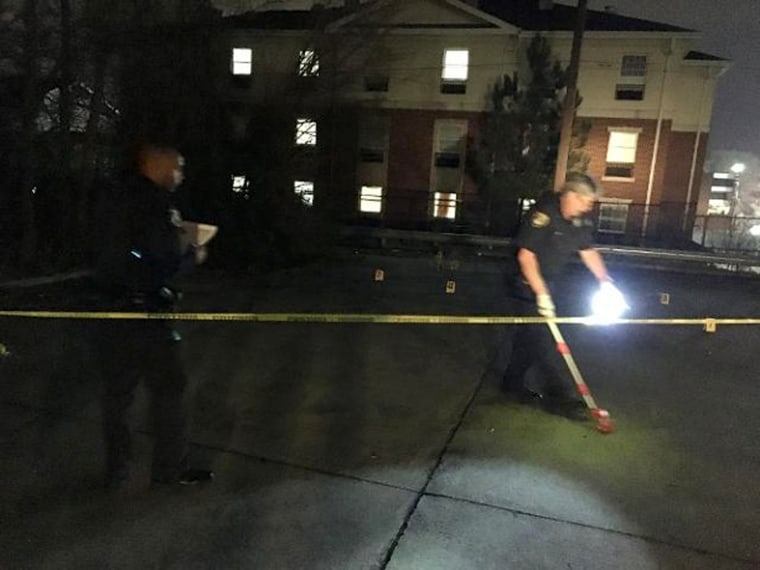 Fairfield Police Chief Leon Davis said investigators believe the victim's phone was stolen from his car and he used an app to track it to a vehicle at the parking lot.
There, he confronted his alleged thief and the suspect shot him twice in the chest, Davis told NBC station WVTM.
"If you have an app on the phone, contact your local police department. Let the police do their job and recover your stolen property," Davis said. "Don't take these matters into your own hands — these things normally don't turn out too good."
Officers were called to the Crumbey Bethel Primitive Baptist Church at 7:20 p.m. and the victim was transferred to a hospital where he was pronounced dead.
Law enforcement officials are now hunting a suspect who goes by the street name of "G Boy" or "G Bo," although they do not know his actual name, according to the police chief.
He may be driving a 2015/16 Nissan Maxima that is gold or "brownish" in color, and has chrome trim around its sunroof, Davis added.