Apple provided a glimpse of its upcoming iOS 9 operating system on Monday at the company's Worldwide Developers Conference in San Francisco.
The new operating system promises longer battery life, faster performance, enhancements to Siri and new multi-tasking features. It will be available for free for all iPad and iPhone users in the fall.
For people who are always looking for a charger, Apple announced a new "low power mode" that it says will extend battery life by three hours.
"It pulls levers you didn't even know existed," Craig Federighi, senior vice president of software engineering, told the crowd.
When iOS 8 was released, some users complained about the 4.6 gigabytes required to download it. People who download iOS 9 will only need 1.3 gigabytes of free space.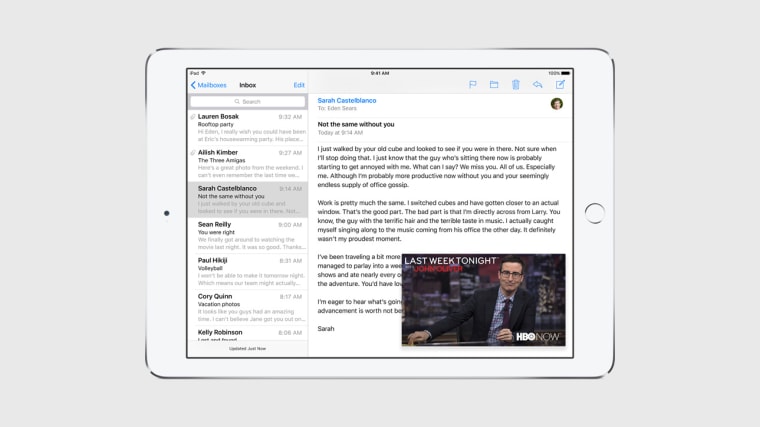 Apple also announced new features that make browsing multiple apps possible, including the ability to watch picture-in-picture video and "Split View" for iPad Air 2 users, which allows people to actively use two apps at the same time.
Related: Apple Speeds Up, Refines OS X With 'El Capitan'
Siri will be more "proactive" in iOS 9, Apple said, doing things like automatically adding events and reminders to calendars, and offering upbeat music when it detects that earphones have been plugged in before a workout.
For those who can't wait for the fall for iOS 9, Apple is letting people sign up for a public beta in July.