Do you really need the new Karl Lagerfeld emoji app?
Not really. But you don't really need fingerless gloves or a $630 leather-trimmed tartan biker jacket, either. The sour-faced German fashion designer's new iOS app, however, is totally free.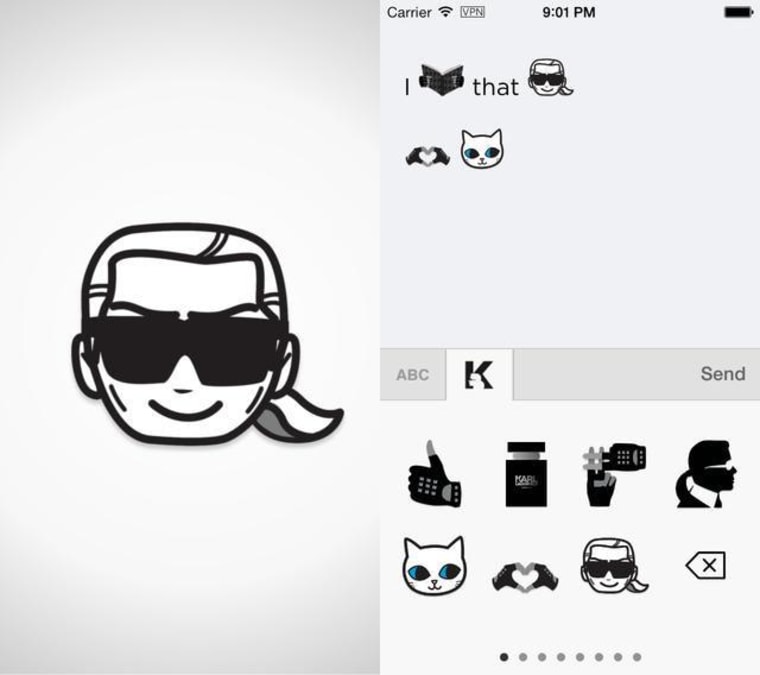 What does it do? Pretty much exactly what you think it does: send Karl Lagerfeld-themed emoji, including cartoon versions of the designer himself, tragically hip cats and so, so many gloves.
In the words of the Lagerfeld-sanctioned developer:
Karlify your messages … play with Karl's codes and use them in your emails, text messages, SMS, Facebook, Twitter or just copy and stick them wherever you like.Enjoy and share the Karl experience!
We hope this starts a trend of emoji apps based around famous fashion and/or German personalities. Imagine sending Anna Wintour's scowl to somebody you hate, or Werner Herzog-themed emoji, ideally representing the obscenity of the jungle and its harmony of overwhelming and collective murder — perhaps embodied by a winking cat. Make this happen, Silicon Valley.