Going with your gut doesn't always work when playing fantasy football (probably because it's filled with beer and Buffalo wings). But a new startup is hoping NFL fans will let IBM's Watson make decisions for them instead.
The company, Edge Up Sports, will use Watson -- IBM's "cognitive computing system" capable of interpreting vast amounts of data -- to make fantasy football recommendation by factoring in field conditions, injuries, analyst opinions and even players' tweets. Most people probably remember Watson from when it dominated "Jeopardy." Since then, it has been used to do everything from aid cancer researchers to concoct new recipes.
The app is slated for release in September, when the NFL regular season kicks off. Edge Up Sports is aiming to raise $38,000 on crowdfunding site Kickstarter to get the platform up and running, with a $38 donation gaining people access to its Watson-powered "cognitive tier" of services. While it can help you draft a good team, its main focus is helping fantasy football players decide who to start each week.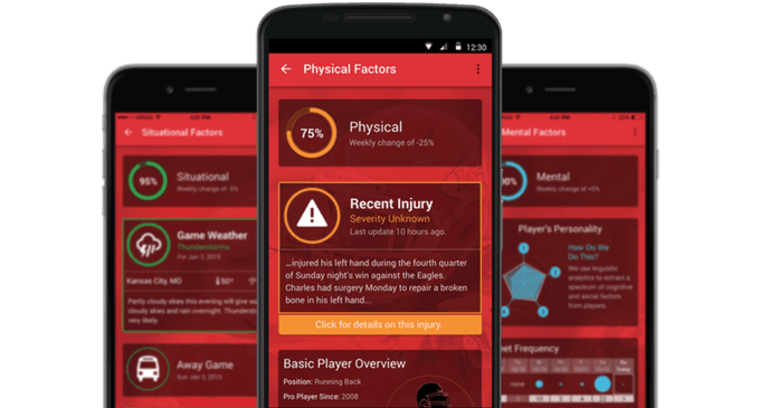 Another bit of NFL-related news this week could help the coaches who actually have to make decisions on the field. Researchers announced Wednesday a new statistical model that its creators say can accurately predict whether a team will run or pass on its next play.
Developed by two students at North Carolina State University, the model considers everything from the cumulative number of interceptions to how many timeouts are left to make its decision. In a game between the Dallas Cowboys and Jacksonville Jaguars last season, it was right 91.6 percent of the time.