Maybe your novel isn't the next "War and Peace" or "Great Expectations." But a sudden resurgence of interest in serial publication, driven by smartphones and e-readers, may mean more people will be publishing their magnum opus in the Victorian-era style favored by Charles Dickens and Leo Tolstoy.
Imagine the first line of "Anna Karenina," originally published in monthly installments between 1874 and 1877, looking a little something like this:
OK, so authors aren't releasing epic novels on Twitter quite yet, but that doesn't mean digital-era scribes aren't using it to do some interesting things with fiction. That includes Elliott Holt, the Pushcart Prize winner who created multiple accounts to give life to the characters in her murder mystery, featured in the annual Twitter Fiction Festival.
The real future of serialized fiction, however, probably extends beyond 140 characters. In September 2012, Amazon began selling Kindle Serials, which offer readers updating "episodes" of books for a flat fee starting at $1.99. One of the studios producing content for Amazon is Plympton, co-founded by writer and former New York Times journalist Jennifer 8. Lee and novelist Yael Goldstein Love. It will start releasing serial literary fiction on its own reading app, Rooster, in the spring.
"Look, people are busy now. Most people don't think they have the time to sit down with a whole novel," Goldstein Love told NBC News. "But they still want to read and fill their spare time with something that can grab their attention."
The idea is that instead of wasting a few minutes with Flappy Bird, smartphone users will spend their spare phone time reading daily updates from Plympton, which will pair a different classic and contemporary novel every month.
From a sales perspective, it's probably a better idea than returning to traditional publishing. Sales of ebooks exploded from $68 million in 2008 to $3 billion in 2012, according to the Association of American Publishers. That represents an increase from 1 percent of the market to 23 percent of the market — all while hardcover and paperback book sales fell flat or declined.
"Look, people are busy now. Most people don't think they have the time to sit down with a whole novel."
Plympton hopes to sell books while maintaining a decidedly high-brow approach, eagerly pointing out that both "Great Expectations" and "Madame Bovary" were originally serial novels. Still, there is some reluctance from authors of literary fiction to joining the trend.
"Novelists are afraid of being seen as not serious, or cheapening what they are doing, so there is hesitancy toward entering what can be seen as airport bookstore territory," Goldstein Love said. "If you start with literary fiction, make inroads there, and invite genre fiction in, then there is room for everyone at the party."
Genre fiction, however, might not wait for the invitation.
Enter Wattpad. Boasting a monthly readership of 25 million people, the online writers platform counts Margaret Atwood as a fan. But, as the abundance of One Direction fan fiction might suggest, you don't need to be a Booker Prize winner to publish on it.
Taran Matharu, 23, of London, racked up more than a million reads for his first novel, "Summoner," in only four months.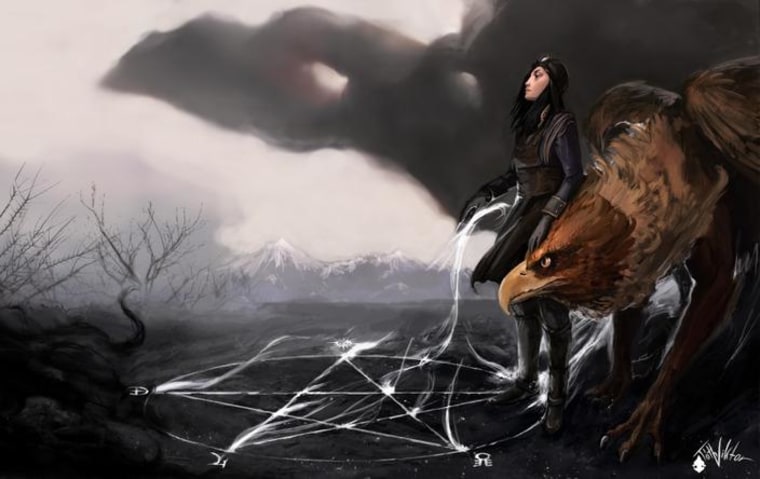 "When I started writing, it was both encouraging and frustrating," he told NBC News. "If I missed a day, I would get a lot of messages with people saying, 'Who do you think you are?'"
The reason the novel — which he describes as a cross between "Harry Potter," "Lord of the Rings" and Pokemon — skyrocketed in popularity is because he initially updated it every day, he says. Its title now includes the disclaimer "Published on Fridays," a sign to readers, he said, that he is serious about keeping his schedule and eventually finishing the book.
"Without that pressure, I wouldn't have written as much of 'Summoner' as I have," Matharu said.
Overall, more than 500 writers have published novels on Wattpad that have been read more than a million times, the company said. The problem for publishers? Those books are all free.
Still, it provides a space for unknown writers to build a following, which Matharu hopes will translate into a future book deal and sales later down the road.
Regardless, whether it paves the way for the next "Infinite Jest" or "Fifty Shades of Grey," a revival of serial fiction could be exactly what today's smartphone-addicted public is looking for.
"It fits into the time you have, it brings you into a larger world, and it cuts down on the paralysis of choice, because once you start reading something, you want to come back to it," Goldstein Love said. "Serial fiction is perfect for that."