If you wish your smartphone had more security and privacy features, you might soon be switching phones: pre-orders for the Blackphone, codeveloped by secure communications provider Silent Circle and hardware developer Geeksphone, will hit the market before the start of July. Several thousand of the phones have already been pre-ordered, according to the Blackphone's makers, and the phone is already sold out.
Announced this past January, the Blackphone will cost $629 USD and be available on a number of service providers in the Americas and Europe. It has a number of privacy and security features, including encrypted phone calls, texts and video chats, a custom Android-based operating system and a Virtual Private Network to anonymize users' Web traffic.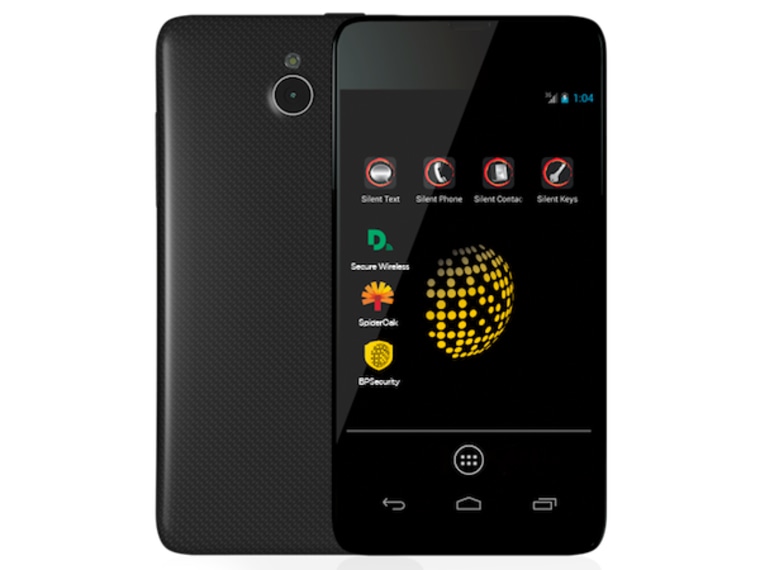 The Blackphone was created to address concerns over the National Security Agency's widespread surveillance, as revealed by former NSA employee Edward Snowden. Its privacy and security features also go a long way to protecting users from cybercriminals and hackers.
The phone has a 4.7-inch 720p screen, 16GB of storage, an 8-megapixel rear camera and a 5-MP front camera. Google Play Android apps are compatible with its custom Android-based operating system, PrivatOS.
The encryption used on Blackphone is end-to-end, meaning that even when communicating with less secure phones, users' content will be encrypted from their own Blackphone to Silent Circle's servers.
But even then Silent Circle can't read the messages sent through its servers, because the keys that "lock" the encryption reside only on individual Blackphones. This means that even if a government orders Silent Circle to disclose any or all of its records, the company will only be able to hand over encrypted and therefore unreadable data.
The Blackphone comes with three one-year subscriptions to Silent Circle's encrypted communications app that users can hand out to their friends. This is to ensure that conversations are entirely encrypted between the communicating phones. The price also includes a two-year subscription for encrypted cloud storage provider SpiderOak, and two years of the Disconnect Secure Wireless VPN mobile client.
— Jill Scharr, Tom's Guide
Email jscharr@techmedianetwork.com or follow her @JillScharr and Google+. Follow us @TomsGuide, on Facebook and on Google+.
More from Tom's Guide: