The Mobile World Congress tech show has wrapped up in Barcelona, after giving gadget-lovers (and smartphone aficionados in particular) a look at what 2016 has in store for our pockets. Phones are the focus of the four-day exposition, but there was plenty more on offer as well.
It should come as no surprise that Samsung, whose Galaxy series of phones have become the most popular Android handsets, announced the latest in that line: the Galaxy S7 and S7 Edge. Sporting svelte metal bodies, expansive screens and some of the fastest chips available, these phones are sure to sell by the tens of millions — as usual, although the phone giant's hold on the Android market slipped a bit in 2015.
Phones were thick on the ground: Sony likewise showed off a new set of Xperia phones little different from the last model, though of course more powerful. Mid-range options were touted by HTC, though Motorola (recently acquired by Chinese tech giant Lenovo) was conspicuously absent. Chinese manufacturers like Xiaomi, Oppo and ZTE made a splash with high-power, low-cost handsets — though few will make it to the States.
Related: Chinese Phones go Global After Pushing Aside Apple, Samsung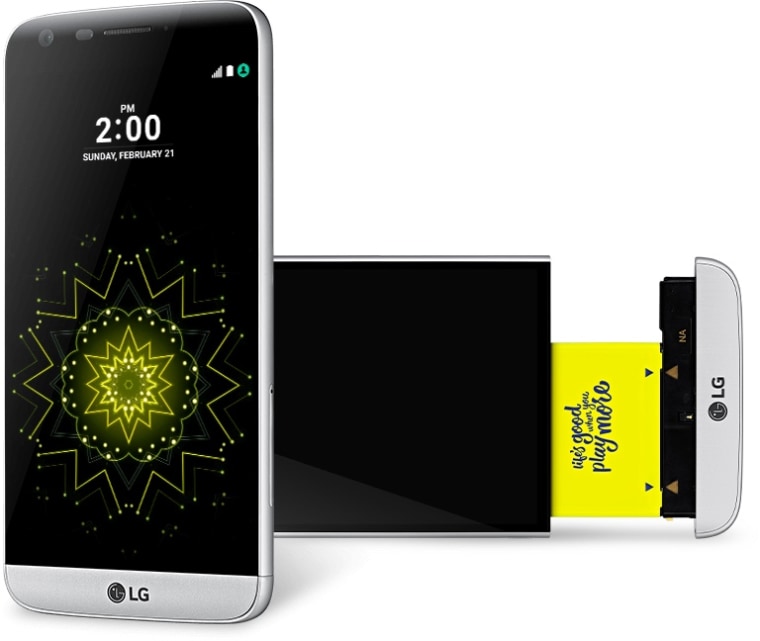 LG's announcement was a bit less predictable. The Korean company unveiled the G5, the sequel to (what else) last year's G4 — but this is no spec bump. The G5 has a whole new look, with a screen that seems to continue right off the top of the phone. The single button on the back doubles as a fingerprint reader, but the craziest bit is at the bottom.
Hit a button and the base of the phone pops off, allowing you to slot in one of several modules the company calls "LG Friends." A higher-quality or maybe even 360-degree camera? Improved microphone? Virtual reality goggles? The choices so far are limited but the concept is enticing. No price yet, but expect to hear more closer to the G5's launch date in April.
LG wasn't the only company aiming to blaze a new path. Cat — yes, the same Cat that makes backhoes and diggers — doubled down on its bet that rugged phones will find a home in the pockets of construction workers and the like. Its waterproof, shockproof S60 looks like it could take a bullet, and it's also the first smartphone to feature a built-in thermal camera. Just how useful that will be while out with your friends is hard to say, but security guards and exterminators may find it useful.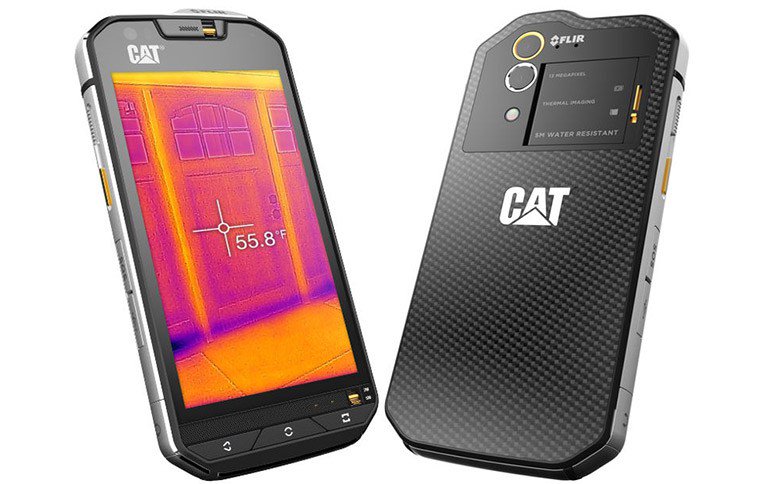 Panasonic put out a rugged phone of its own, though not quite as fancy a one as Cat's — but combined with Kyocera's solar-powered prototype, it looks like we can expect rough-and-tumble phones to be a trend this year.
New under the hood
It's not just handsets being peddled at MWC, though. Everything that goes inside them has to get updates, too.
Google, for example, heralded the arrival of a brand-new standard for text messages, one that would unite the entire Android ecosystem under one free, universal service, as iMessage does for iPhones.
Rich Communications Services, or RCS, as this SMS replacement is called, already has the support of many carriers — so this won't just be yet another app to check messages on. It will, however, be Android-only, so forget chatting with your iPhone friends (at least until someone finds a way to bridge the gap).

And phone cameras may be getting a boost too with Oppo's funky new stabilized image sensors. Many full-size cameras shift the sensor tiny amounts during exposures to offset movement by the photographer or device, providing clearer images. Although some smartphones have stabilized lenses, Oppo puts the tech in the tiny camera sensors, saving room and allowing for thinner profiles.
Not everybody likes keeping track of the CPUs and RAM that go in their phones, but if you do, keep an eye out for the Mediatek Helio P20, which combines octa-core power with high energy efficiency. Don't expect any phones to rock the P20 until at least much later this year, though.
Mobile goes VR
In addition to debuting its stylish (but rather underpowered) Android phones at MWC, Taiwan's HTC finally revealed the price and launch date of its long-awaited first virtual reality headset, called the Vive.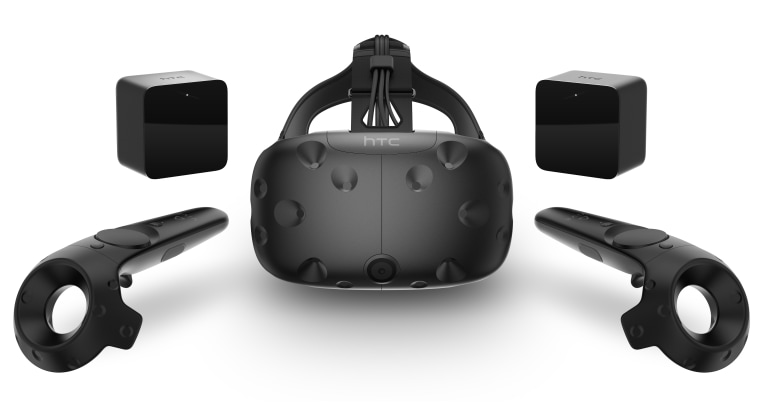 At $799, the Vive is no bargain bin gadget. In fact, it's even more expensive than the $599 set recently announced by Facebook-owned Oculus — but the Vive comes with a pair of handheld, motion-sensitive controllers, which will cost extra in the Oculus ecosystem.
Related: Oculus Rift Now Available for Pre-Order for $599
The Vive is a collaboration with game developer Valve, creator of the hit series Half-Life, and represents a major departure from HTC's original main business of phones and tablets. The company's last big risk was the Re action camera — but let's hope the Vive is more successful.
HTC wasn't even the only company to deliver a VR headset at a mobile show — one of LG's "friends" for the G5 is a more basic set powered by the flagship smartphone. Will lightweight, portable VR or its powerful, house-bound rivals carry the day in 2016? Since none of the competitors are available just yet, it's anybody's game.