If you've ever been hesitant to buy something via your phone, whether because you don't want to re-enter your credit card details or you can't navigate a shop's checkout system with your mobile browser, Google's latest feature is just for you. "Purchase with Google" cuts out the middle man in mobile commerce: Instead of registering with yet another site when you see something come up in search that you want to buy, you'll be able to let Google handle the whole transaction.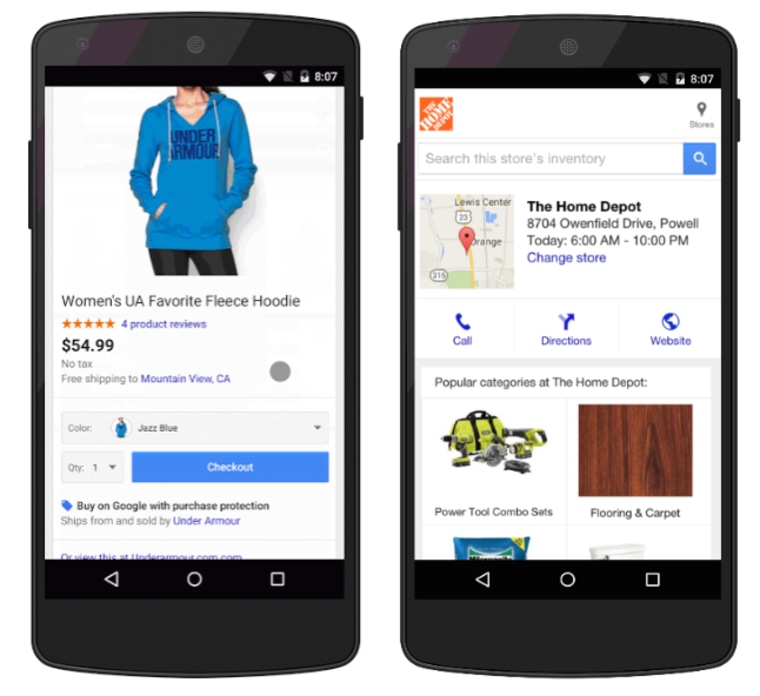 Since the search company likely already has your credit card and address on file as part of your Google account, it can just pass that information on — securely, of course. All you need to do is tap the ad when you search, and then choose "checkout" rather than go on to the shop itself. You can check reviews and select colors and sizes, of course, but there's not much more to it than that.
Related: Prepare Your Wallets: Pinterest Introduces 'Buyable' Pins
If you'd still rather do things in person, you can add location to your product search, like "bikes near Santa Monica." Google will point you to local stores that sell bikes, and even let you search just their inventory so you can be sure what you're looking for is in stock.
The new feature will only be available for a dozen or so stores at least, and will only work on Android at first. Expect a larger rollout to iOS and other shops before the end of the year.