The creators of a mobile app that blocks robocalls have won a $25,000 cash prize from the federal agency that is trying to put a stop to those annoying prerecorded telephone messages. Ethan Garr and Bryan Moyles took first place in the Federal Trade Commission's recent "Robocalls: Humanity Strikes Back" contest. The two developed RoboKiller, an app that uses audio-fingerprinting technology to analyze each call to determine whether it is from a robot or a real person.
Even before your phone rings, RoboKiller "tricks" robocallers to start playing their automated messages so that it can start the analysis. Live callers hear traditional ringing during the process. If the analysis determines that a call is from a robot, it never rings through and is sent straight to a "SpamBox" in the app.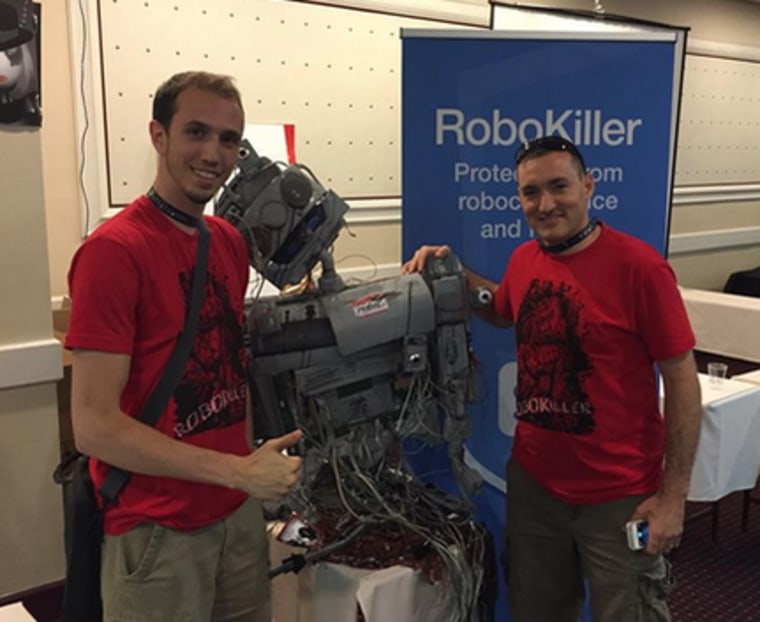 In addition to the cash prize, Garr and Moyles are trying to raise $75,000 on Kickstarter to make their beta product a reality. The two work at TelTech Systems, a mobile apps company, and said they were given permission to build RoboKiller on their own time.
The runner-up in the FTC contest, Hemant Sengar, also utilized audio analytics in his solution and will receive a $10,500 prize.
"We hope the winners bring their dynamic solutions to the marketplace soon," Jessica Rich, director of FTC's Bureau of Consumer Protection, said in a statement. "Their products may block billions of unwanted robocalls, and help people report illegal robocallers to law enforcement."
Related: Robocall Credit Card Interest Scam Continues to Plague Consumers
The Federal Communications Commission, which jointly runs the national Do-Not-Call Registry with the FTC, received more than 215,000 complaints from consumers last year about unwanted calls and texts, more than any other issue.