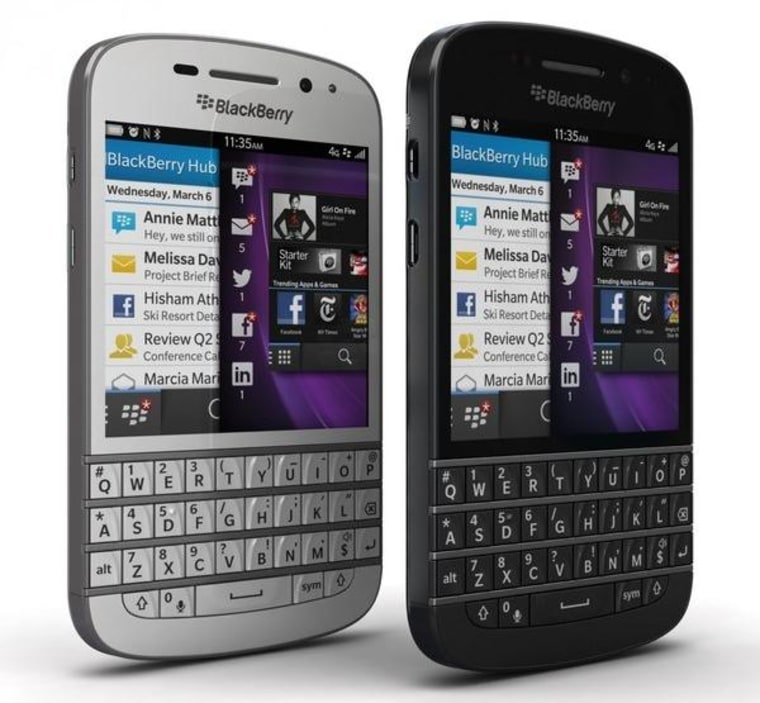 After T-Mobile's poorly received promotion intended to tempt BlackBerry users to switch to new iPhones, the company is doubling down on its commitment to the dwindling but passionate Blackberry faithful — to the tune of hundreds of dollars.
The deal is this: Bring in your working BlackBerry handset to any T-Mobile store and get $200 off any phone there. If you're on T-Mobile and you want a new BlackBerry, you get an additional $50 off. If you're not on T-Mobile, then you still can trade in the phone, and your early termination fees will be taken care of.
All told, that could amount for quite a bit of cash for a BlackBerry user thinking of jumping ship from Verizon or Sprint.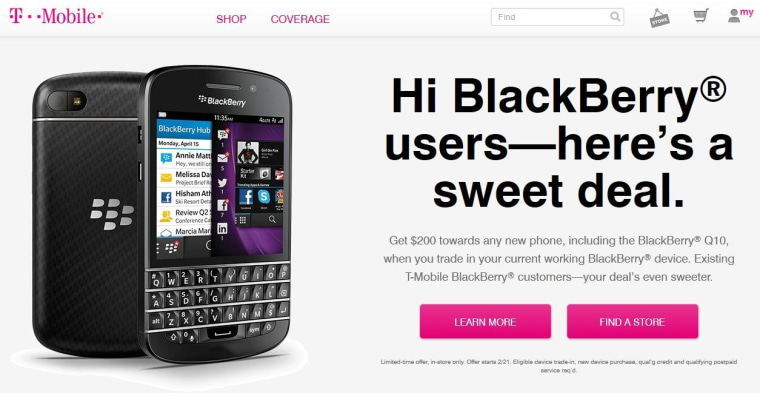 But T-Mobile refused to let BlackBerry CEO John Chen, who penned a fiery response to last week's T-Mobile campaign, off the hook.
"The premise of [Chen's] article was that it's best for customers if we restrict the free flow of information and limit consumer choice," wrote T-Mobile's Chief Marketing Officer, Mike Sievert. "At T-Mobile we totally reject that premise."
Sievert continued: "It's just not in us to lock customers in to annual service contracts, make them wait for upgrades … or limit them to one or the other type of device or OS."
Also buried in the post was a subtle slight at BlackBerry's devices as Sievert pointed out their low resale value.
We'll see whether Chen has a response to that.