Apple has followed a predictable cycle of releasing a new iPhone every September and as the month approaches, speculation is in full swing about what enhancements the newest device will have.
The iPhone maker has yet to confirm a September launch event, but it hasn't stopped the online chatter. One safe bet among the speculation is that the newest iPhone will have an improved camera, possibly even a dual camera system, which competitors LG and Huawei showed off in their new releases last spring.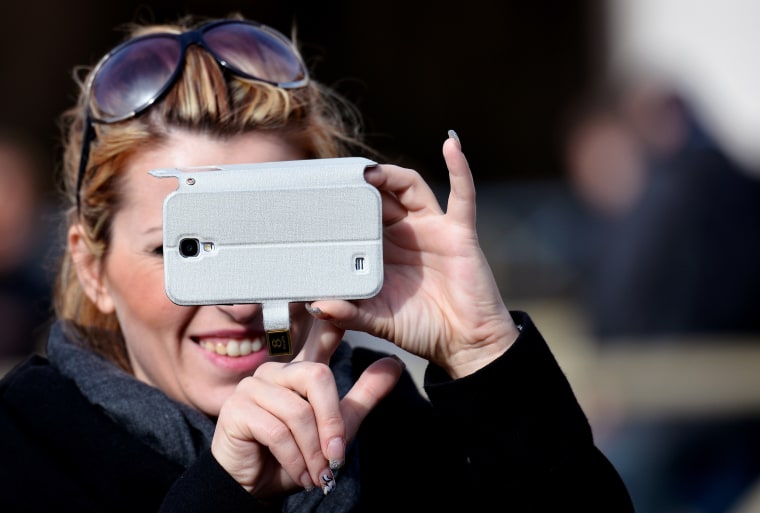 A dual camera system -- as its name implies -- has two cameras. Beyond that, there aren't any set rules for how a manufacturer may have the two cameras work together.
In the past, dual cameras have been used to create 3-D images. One common use, seen in Huawei's P9 smartphone, is for the primary camera to snap a photo, while a secondary black and white camera simultaneously takes a photo to pick up more details that can be added to create one higher quality image.
"Dual cameras are the future of smartphones," said Patrick Moorhead, an analyst at Moor Insights & Strategy. "Huawei got the jump on the industry being the first to offer this, and their photo quality reflects this."
LG took a different approach with their G5 phone, making its cameras more independent of each other. One camera can capture a 75-degree area, while a second wide-angle lens can capture up to 135-degrees, allowing a user to fit their entire subject into a frame without having to shoot from a distance.
"One of the big challenges in dual cameras is in manufacturing. Cameras require active alignment where the cameras must be tuned together," Moorhead said.
While it's of course all chatter until Apple confirms anything, a dual camera has the potential to keep up with Apple's camera enhancements.
Photographer Lisa Bettany, co-founder of MagiCam and Camera+, has done annual comparisons showing the evolution of the iPhone camera, shooting the same object in the same light.
Last year's comparison, the most recent, shows how each new iPhone camera enhancement captured crisper photos and more intricate details.
The retrospective demonstrates what a difference a few technological updates can make — and gets imaginations running for what could potentially come this year.