You can now hail an Uber ride via Facebook Messenger.
Yes, there already is an Uber app. But if you don't have Uber on your phone, or if you just happen to be chatting with someone on Messenger, you can request an Uber ride without leaving the conversation.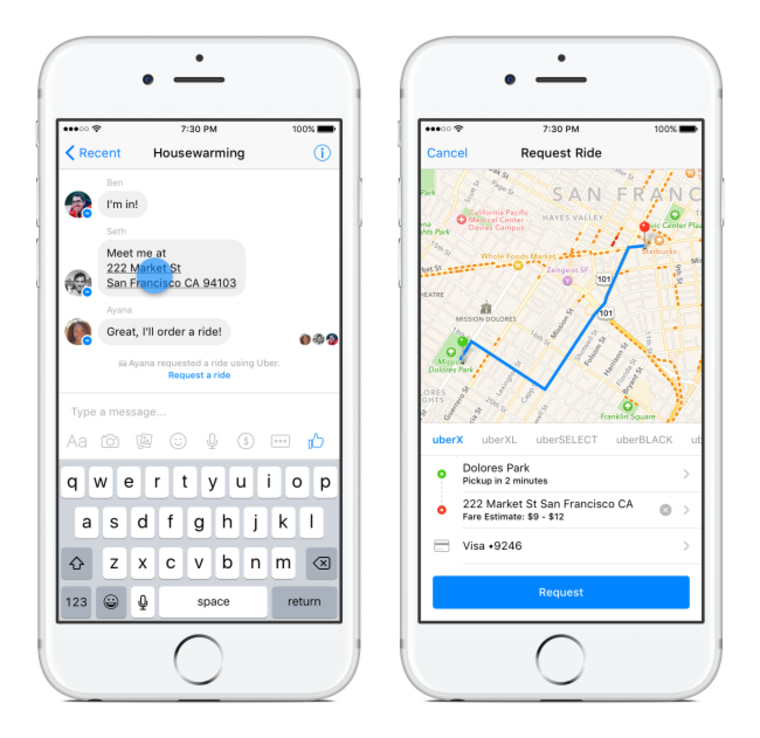 In the latest version of Messenger, the "Transportation" option is available under the "More" menu. There, you can request, track and pay for a ride.
The first Uber ride (up to $20 value) is free for people using the Messenger feature.
"With the ability to request, view, and pay for an Uber ride in Messenger, taking your next ride is as simple as sending a message (or an animated GIF)," Uber said in a blog post.
Facebook is testing the service among "select users" in cities where Uber operates in the U.S. and plans to roll it out more broadly in the future. For now, Uber is the only ride-hailing service available on Messenger, but Facebook plans to add more transportation partners later.