The owner of cheating website AshleyMadison.com is investigating the validity of customer information leaked late on Tuesday, a month after the company's systems were hacked.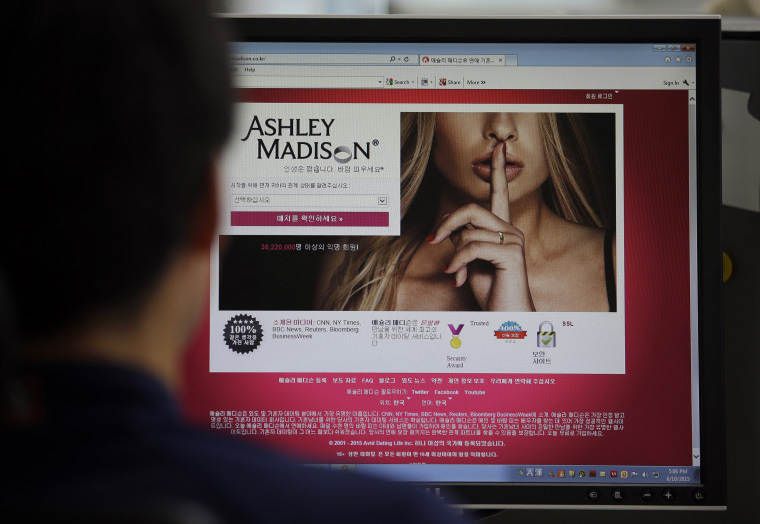 Almost 10 gigabytes worth of data, including member account details, logins and payment transaction details, were posted to the dark web, according to a report in Wired. The leak was apparently accompanied by a message that lambasted the site and its members for "fraud, deceit and stupidity."
Canada-based Ashley Madison claimed to have more than 40 million users at the time of the hack that took place about a month ago, all supposedly on the lookout for extramarital affairs.
Wired reported that after the hack, a group called the Impact Team claimed to be responsible. The group had called for Avid Life Media, the owner of Ashley Madison, to take down the affair site plus another site called Established Men.
RELATED: Adultery site Ashley Madison hacked, user data leaked
Avid Life Media did not comply with the demand.
In a statement after Tuesday's leak, Avid Life Media said: "We are actively monitoring and investigating this situation to determine the validity of any information posted online and will continue to devote significant resources to this effort.
"Furthermore, we will continue to put forth substantial efforts into removing any information unlawfully released to the public, as well as continuing to operate our business."The company attacked the apparent moralizing behind the hackers' actions.
"This event is not an act of hacktivism, it is an act of criminality. It is an illegal action against the individual members of AshleyMadison.com, as well as any freethinking people who choose to engage in fully lawful online activities," Avid Life Media said.
RELATED: Should Ashley Madison users worry about blackmail?
"The criminal, or criminals, involved in this act have appointed themselves as the moral judge, juror, and executioner, seeing fit to impose a personal notion of virtue on all of society. We will not sit idly by and allow these thieves to force their personal ideology on citizens around the world."The hack into Ashley Madison's system follows attacks on the likes of Sony Pictures Entertainment and retailer Target that inflicted damage to companies as well as customers. Sony had to cancel the much-anticipated release of the comedy film The Interview last year after hackers threatened action if the film was released theatrically.
But the case of Ashley Madison, which involved intrusion into the private lives of individuals, marked a watershed moment in cyber crime, Ajay K. Sood, General Manager for Canada of cyber security firm FireEye, told Reuters.
"These guys want as much notoriety as possible. This isn't cyber terrorism. It's cyber vigilantism," Sood said.