Edward Snowden, the former National Security Agency contractor accused of leaking U.S. surveillance secrets, can remain in Russia for another three years — and be eligible for citizenship in 2018, officials there and his lawyer said Wednesday.
Snowden's status in Russia — where he was granted asylum in 2013 after leaving the U.S. — was clarified by Moscow a day after President Barack Obama commuted the sentence of another high-profile person convicted of leaking classified information.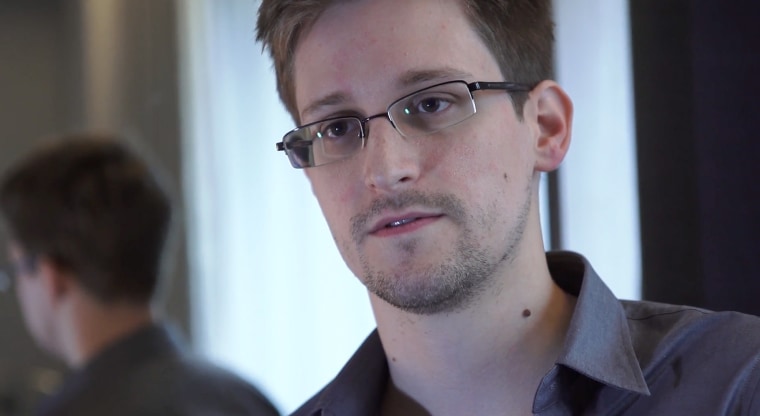 In the case of Chelsea Manning, the former Army intelligence officer, she can be freed May 17 — seven years into her 35-year sentence for stealing and disseminating 700,000 documents and videos to WikiLeaks.
Last week, Snowden tweeted to Obama that if he grants "only one act of clemency as you exit the White House, please: free Chelsea Manning. You alone can save her life."
Related: Congress Calls Edward Snowden a Liar in New Report
He followed up Tuesday to thank the president, who leaves office Friday.
Meanwhile, Manning's commutation — which is rankling lawmakers and members of the intelligence community — also turned attention back toward Snowden, who faces at least 30 years in prison for his alleged violation of the federal Espionage Act.
Snowden's Russian residency permit is now valid until 2020, his lawyer, Anatoly Kucherena, said at a news conference.
"Now he has already been living on Russian territory for nearly four years, he does not violate the law, there are no complaints about him," Kucherena said, according to Russia's RIA news agency. "That's one of the reasons his residency permit was extended."
Reporters asked presidential spokesman Dmitry Peskov on Wednesday whether Snowden was planning to return to America in reaction to the Manning commutation.
Peskov said the Kremlin is not aware what Snowden's plans are.