You may not be aware, but it's "Safer Internet Day" out there — not a federal holiday by any means, but as good a time as any to make sure you're staying safe online. And Google is dangling a little extra treat for anyone willing to do a brief "security checkup": 2 free gigs of space on Google Drive.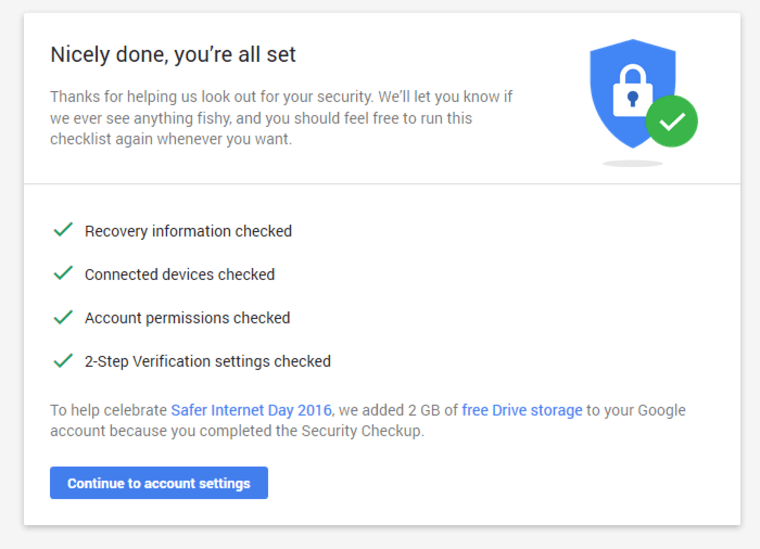 It's simple to do, and if you're already set up with an emergency email, two-factor authentication and other features, it's just a matter of hitting "done" a few times and collecting your 2 gigs. If you don't have them set up, it only takes a moment to do so and is probably a good idea.
Related: Concerned by Cyber Threat, Obama Seeks Big Increase in Funding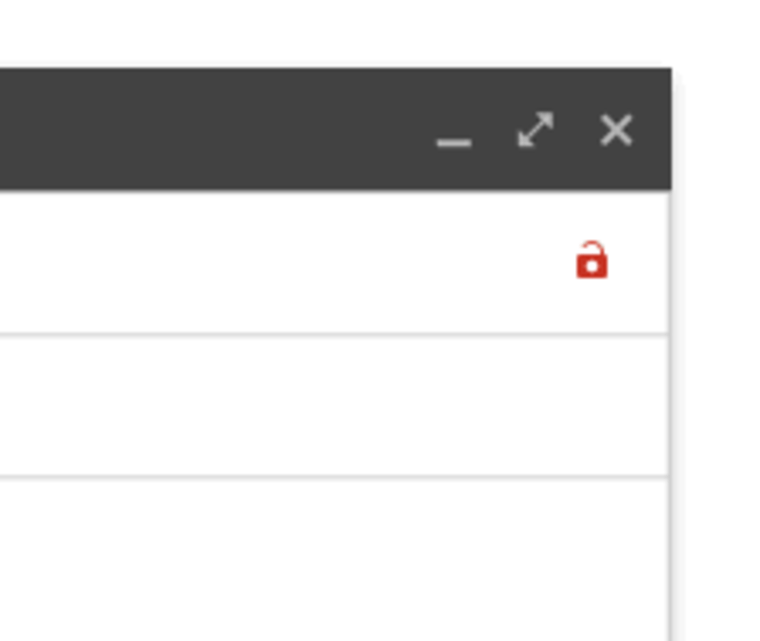 Elsewhere in the Googleverse, Gmail got an official update, bringing a feature teased last year to all users. Many email services provide secure, encrypted connections so no one can snoop while you're logged in — but some don't. Google worked with researchers to figure out a way to determine when a correspondent of yours is on just such an unsafe connection, and now will flag those conversations with a "broken lock" icon or question mark in their portrait.