Hackers broke into the websites of some of the world's largest casinos on Tuesday.
In what appeared to be an attack linked to casino magnate Sheldon Adelson's pro-Israel views, several websites run by Las Vegas Sands, the operating company behind the Venetian and Palazzo casinos in Las Vegas as well as casinos in Bethlehem, Pa., Singapore, and Macau , were taken over.
The firm's corporate site was also attacked. Visitors were greeted by a map showing the group's casinos around the world being replaced by images of flames, according to a video seen by NBC News filmed before the site was taken down.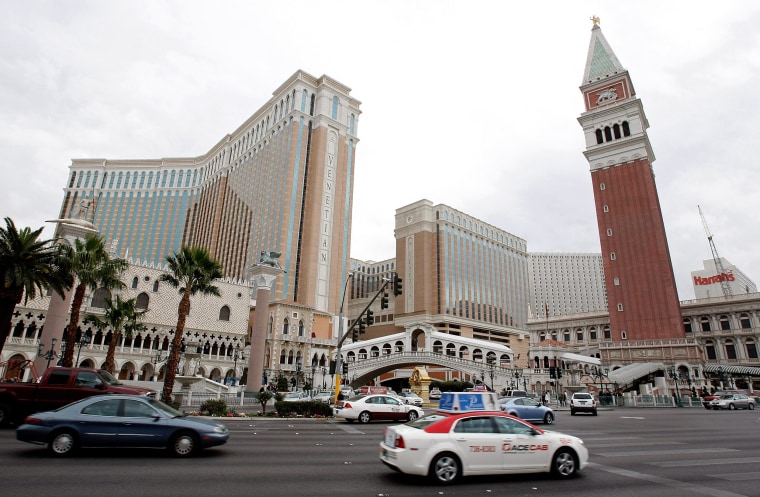 A scrolling list then appeared showing employees' social security numbers, emails and job titles.
Adelson, the billionaire chairman and CEO of Las Vegas Sands, is America's 11th richest person and an outspoken supporter of Israel. The map included a picture of him posing with Israeli Prime Minister Benjamin Netanyahu with a message condemning the use of weapons of mass destruction.
In October, Adelson suggested the U.S. should drop a nuclear bomb on Iran, reasoning that strength was the only thing the country understands.
He was also the No. 1 super PAC contributor during the 2012 election campiagn with more than $53 million in giving, including $20 million in donations to the pro-Mitt Romney Restore Our Future super PAC.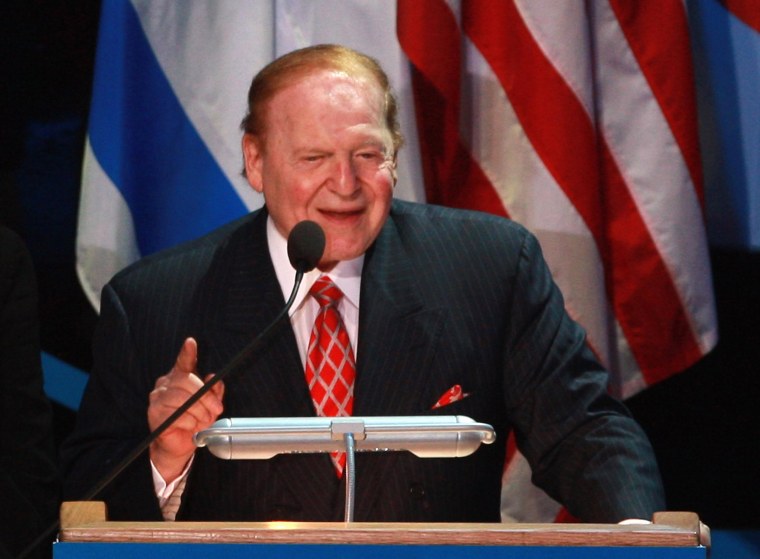 The hack happened at around 3 p.m. ET and the websites were shut down by the company by about 3:45 p.m.
According to Allentown, Pa.-based newspaper The Morning Call, Las Vegas Sands has some 50,000 staff working around the world but it was unclear how many employees' details were released.
"It's freaking me out," Bethlehem-based employee Joshua Cesanek told the newspaper. "I can monitor my bank account and credit cards, but how do I monitor my Social Security number? Am I going to have to worry about this for years?"
Las Vegas Sands spokesman Ron Reese told The Associated Press that the company was working with law enforcement officials to investigate the incident. The FBI told the AP it was aware of the matter but did not say if it was working as part of the investigation.
The Nevada State Gaming Control Board also said it was investigating the breach.
The Associated Press contributed to this report.