LOS ANGELES — A Los Angeles hospital paid a ransom of about $17,000 to hackers who infiltrated and disabled its computer network because it was the most efficient way to solve the problem, the medical center's chief executive said Wednesday.
Hollywood Presbyterian Medical Center paid the demanded ransom of 40 bitcoins — currently worth $16,664 dollars — after the network infiltration that began Feb. 5, CEO Allen Stefanek said in a statement.
The FBI is investigating the attack, often called "ransomware," where hackers encrypt a computer network's data to hold it "hostage," providing a digital decryption key to unlock it for a price.
"The quickest and most efficient way to restore our systems and administrative functions was to pay the ransom and obtain the decryption key," Stefanek said. "In the best interest of restoring normal operations, we did this."
Workers at Hollywood Presbyterian noticed the network problems on Feb. 5, and it became clear there was a malware infiltration that was disabling the network.
Computer experts and law enforcement were immediately informed, Stefanek said.
Doctors at the hospital were forced to rely on telephones and fax machines to relay patient information, Reuters reported.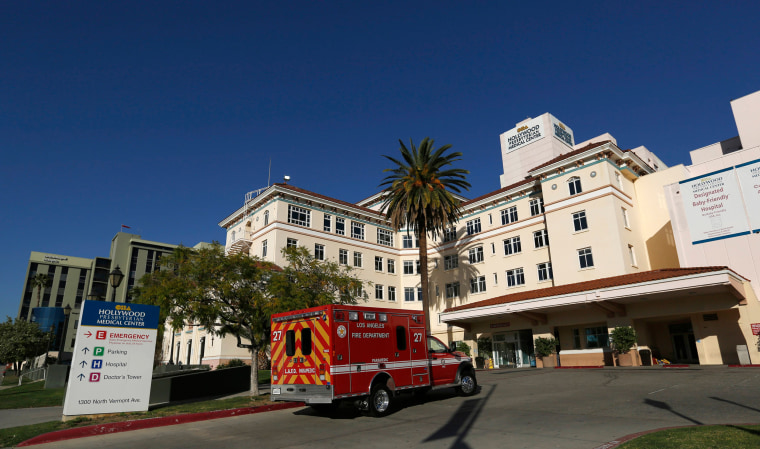 Communications between physicians and medical staff were bogged down by paper records and doctors' notoriously messy handwriting.
"It's right there on paper, but it may not be legible," Dr. Rangasamy Ramanathan, a neonatal-perinatal specialist affiliated with the 434-bed facility, told Reuters on Tuesday. "The only problem is doctors' writing."
FBI spokeswoman Laura Eimiller said the agency is investigating the extortion plot, but she could not immediately provide further details.
The 434-bed hospital in the Los Feliz area of Los Angeles was founded in 1924. It was sold to CHA Medical Center of South Korea in 2004.