October is National Cybersecurity Awareness Month, making it a good time to take a moment to ensure your privacy settings are right where you want them to be on your social accounts.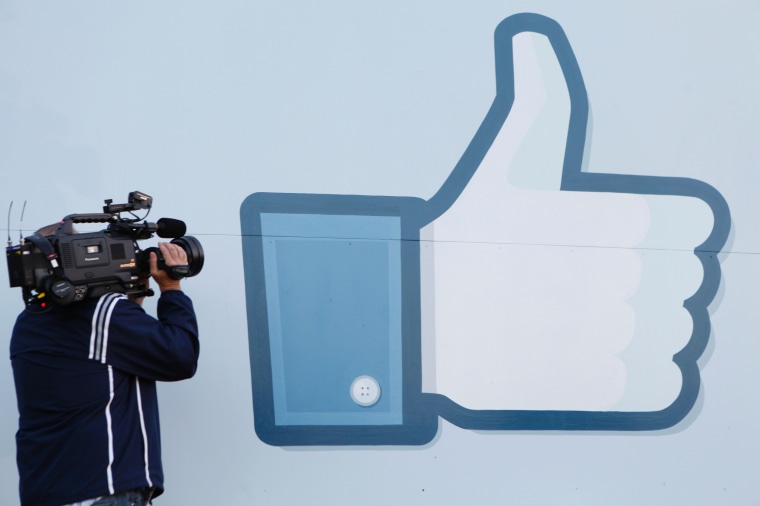 Here's how to give your accounts a security tune-up.
Facebook
With 1.71 billion users and counting, Facebook has a variety of security and privacy features available for you to use.
Two-factor authentication is one such security boost. Here's how it works: when you use your password to log in, you'll receive a special code, usually to your phone or email, that will also have to be entered before you have access. This extra layer of security can be turned on by clicking on the padlock in the upper-right corner and going to "see more settings," security and then "login approvals."
Related: Are Satellites the Next Cyber Security Battleground?
While you're in the security settings section, go to "your trusted contacts" to choose a few close friends who can help you log in if you ever forget your password.
You can also conduct a security check-up by clicking here and letting Facebook walk you through three quick steps.
Checking your privacy settings is also that easy. Click the padlock in the upper-right corner and select "privacy check-up," which you can't miss since it's the option with a big blue dinosaur next to it.
The tool will take you through three quick steps to ensure your posts are only being seen by the people you trust.
Instagram
Go to your Instagram profile and click the gear in the upper-right corner. This is where you can change your password, decide which accounts are linked to your profile and whether you want your account to be public or private.
You can also take control of the new "story" feature on Instagram. It shows your chosen photos and videos for a certain amount of time (similar to Snapchat). However, you don't need to share your story with all of your followers if you don't want to. The "hide story from" feature will allow you to quickly toggle through your followers to decide who you don't want to see your Instagram stories.
Twitter
Access your settings on desktop by clicking on your photo in the upper-right corner and choosing "settings." In the app, go to your profile and choose the gear icon.
Go to account, security and toggle on login verification if you'd like to make your account extra secure. This means after you log in, Twitter will ask you for additional verification, such as a code sent to your phone, to ensure it's really you.
The "privacy and safety" setting will allow you to decide whether you want your tweets to be public or "protected" and only shown to your followers. You can also decide whether to receive direct messages from anyone and control how people can find you (email or phone number).
Snapchat
Open the app and click the ghost icon at the top of the screen. Next, choose the gear icon in the upper-right corner to be taken to your settings.
This is where you can set login verifications to ensure no one unauthorized is logging into your account. If you try to log in from a new device, you'll need your password and the login code sent to your phone in order to start posting.
When it comes to privacy, scroll down to "Who can..." where you can decide whether you want everyone or only friends to be able to contact you. Your story, which is the sequence of photos and videos you post but don't send to anyone in particular, can also be limited to a custom audience, friends or anyone on Snapchat.