Digital fingerprints could help law enforcement find and remove child pornography on the Internet.
The new forensics technology, donated to the International Centre for Missing & Exploited Children (ICMEC) by British-based Friend MTS, leaves a distinctive mark on child pornography videos.
It's not clear just how much child pornography is out there. Between 2002 and 2013, more than 104 million child pornography still images were reviewed by the U.S. National Center for Missing & Exploited Children (NCMEC), a sister organization to the ICMEC. This graph from the Internet Watch Foundation (IWF) provides a snapshot of just how bad the problem was last year: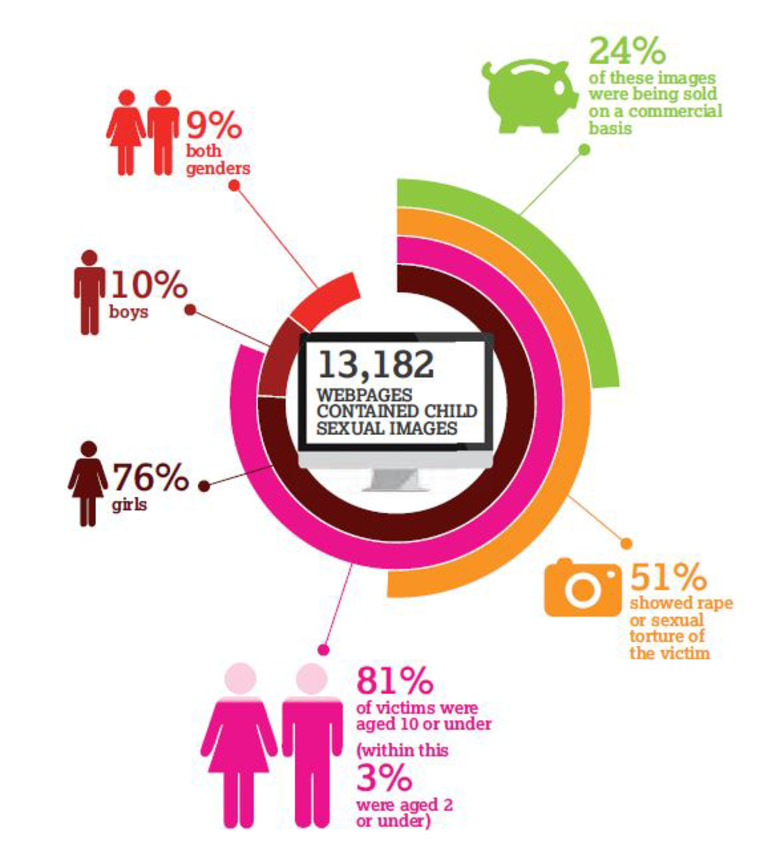 Most child pornography, the IWF reports, is hosted in the United States. It's often shared anonymously in online forums and through peer-to-peer networks, making it difficult to root out. Friend MTS is hoping that its technology, called Expose F1, can change that.
"Once a video is fingerprinted, Expose F1 can efficiently and reliably identify copies or partial copies wherever they are encountered, saving law enforcement valuable time and enabling online services to filter such content," Jonathan Friend, the founder and chief technology officer of Friend MTS, wrote in a statement.
That means that law enforcement will be able to instantly recognize child pornography that has been catalogued before, leaving them free to investigate new cases. It will also help websites automatically identify and remove illegal videos, instead of waiting for people to report them as inappropriate.
Other companies have also donated technology to fight child pornography, including Microsoft, who donated its PhotoDNA program for tagging images to the NCMEC in 2009.