The suspected Chinese spy balloon that appeared over Montana last week could be bad news for TikTok. 
Critics of the viral video app in Congress are using the balloon as a rallying point, highlighting the security concerns percolating around both the app and the balloon.
TikTok doesn't sell balloons, and it has nothing to do with the one that hovered over the interior of the country.
But that hasn't stopped GOP skeptics of TikTok, which is owned by the Chinese company ByteDance, from trying to connect the two, grabbing onto the balloon as a convenient symbol of the security concerns that have floated around the app and threatened its survival in the U.S. in recent months. 
A variety of elected officials — from a former presidential nominee to a backbencher lawmaker — piled onto the analogy over the past few days. 
"A big Chinese balloon in the sky and millions of Chinese TikTok balloons on our phones. Let's shut them all down," Sen. Mitt Romney, R-Utah, said on Twitter. His post had 1.8 million views Monday afternoon. 
"Now blow up TikTok," tweeted Rep. Matt Gaetz, R-Fla., after U.S. pilots shot down the balloon. 
Rep. Mario Diaz-Balart, R-Fla., a top appropriator who oversees federal funding for the State Department, said in an interview Monday: "One of the things I've never understood about the Biden administration is their reluctance to deal with the fact that TikTok is in most people's homes and they're getting information from Americans. 
"It's basically a Chinese Communist Party balloon in everybody's home," he added. "It's just a further reminder that the Chinese communist regime is an existential threat to the United States."   
On one level, it's convenient timing for China critics to have two separate allegations of Chinese government spying make headlines around the same time. 
U.S. officials allege that the 200-foot-tall balloon had the ability to maneuver and that it was intended for surveillance, an accusation the Chinese government has denied. TikTok, meanwhile, has been accused of allowing China-based employees to access data about Americans and of spying on Forbes journalists. TikTok has said it's trying to remove any doubt about the security of U.S. user data, and it said the people responsible for spying on the Forbes reporters were no longer employed there after they misused their authority. 
On another level, however, it demonstrates how the balloon incident could escalate tensions in the U.S.-China relationship and create collateral damage along the way. 
TikTok has already faced deep criticism and consequences stemming from security concerns in recent months. Some governors have banned TikTok on state phones and networks, including at public universities, and in December, Congress passed a law banning TikTok from federal government devices. A complete nationwide ban has been proposed in Congress, and there have been bipartisan calls for Apple and Google to remove TikTok from their app stores. 
The app's parent company, ByteDance, has recently undertaken a lobbying and media blitz to counter efforts to ban TikTok entirely in the U.S.
Last month, TikTok briefed lawmakers, academic researchers and journalists on "Project Texas," its code name for a plan to house Americans' data with Austin-based Oracle and limit connections to China. 
Not everyone is buying the connection being drawn between the balloon and TikTok, however.
"That's good political theater and emotion but not necessarily smart strategy," said Scott Kennedy, who studies U.S.-China commercial relations as a senior adviser at the Center for Strategic and International Studies, a think tank. 
Kennedy said it would be more valuable to examine the foreign policy questions case by case. 
"The relationship is devolving to a point where evidence and individual cases don't seem to matter very much. We're getting to a point where people are taking resolute positions that they want to apply across the board," he said. 
TikTok said Monday that people's attempts to draw the app into the balloon situation had no basis in reality.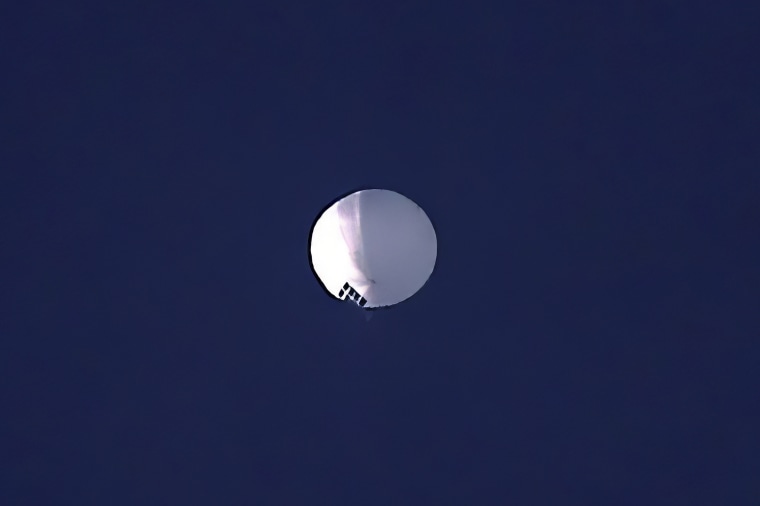 "There is absolutely no connection between these two things. Anyone suggesting there is should not be taken seriously on matters of national security," TikTok spokesperson Brooke Oberwetter said.
Some Democrats agreed. 
"TikTok is its own thing. U.S. policy relative to China should not be based on the outrage of the day or the balloon of the week," said Rep. Rick Larsen, D-Wash., a co-chair of the bipartisan U.S.-China Working Group. 
"I would expect members of Congress to have a lot more nuance than what happened last week, which is the equivalent of watching a white Ford Bronco travel at 40 miles an hour along the interstate highway," Larsen continued, referring to the O.J. Simpson car chase that riveted the nation in 1994.
Some GOP critics are falling short of calling for an all-out TikTok ban while still remarking on what they view as a thread between the balloon incident and the TikTok security concerns.
Sen. Kevin Cramer, R-N.D., said Monday that he is among those still making up their minds about the app. 
"So far I have not called for a total ban, but I am not far from that conclusion," said Cramer, a member of the Armed Services Committee.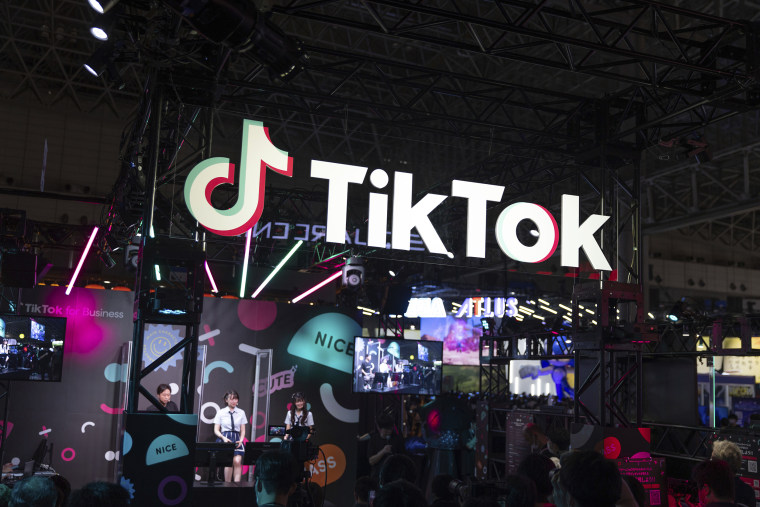 He and other Republican senators have expressed concerns that China could use TikTok to interfere in U.S. elections. 
"TikTok, balloons, land near military installations, Confucius Institutes — it is time for a strategy to wean ourselves off China and bring critical supply chains on shore," Cramer said. The institutes are China-funded cultural and language centers that operate on university campuses.  
Heading into a GOP leadership meeting in Speaker Kevin McCarthy's office, Rep. Gary Palmer, R-Ala., said he had "very grave concerns about Chinese surveillance in the United States, and they've only been heightened by the balloon."
Like Cramer, Palmer said he wants to know more about how China is surveilling Americans via TikTok before he calls for an all-out ban. 
"I think we need to have a very in-depth analysis to determine our vulnerabilities," said Palmer, the GOP Policy Committee chairman. "I definitely think it should be out of government." 
Both the balloon and TikTok are likely to come up at a House Armed Services Committee hearing Wednesday morning focused on "The Pressing Threat of the Chinese Communist Party to U.S. National Defense."
Another TikTok critic, Rep. Raja Krishnamoorthi, D-Ill., the top Democrat on the new select committee on China, also said he saw a common thread. 
"As these incidents illustrate, we need to be vigilant about threats from the CCP on all fronts, and we need to act on a bipartisan basis to counter these threats," he said, referring to the Chinese Communist Party. 
"A divided Congress is exactly what our adversaries would want, so we must rise to the occasion and be united in our response," he said.