Yes, even the Dalai Lama takes selfies. This month, His Holiness set up an Instagram account, which has attracted nearly 12,000 followers.
The Dalai Lama is no newbie when it comes to the Internet. His Twitter account currently boasts more than 8.5 million followers, so he can probably expect a flood of Instagram followers in the future. How is he doing so far? Let's take a look at the Dalai Lama's social media journey.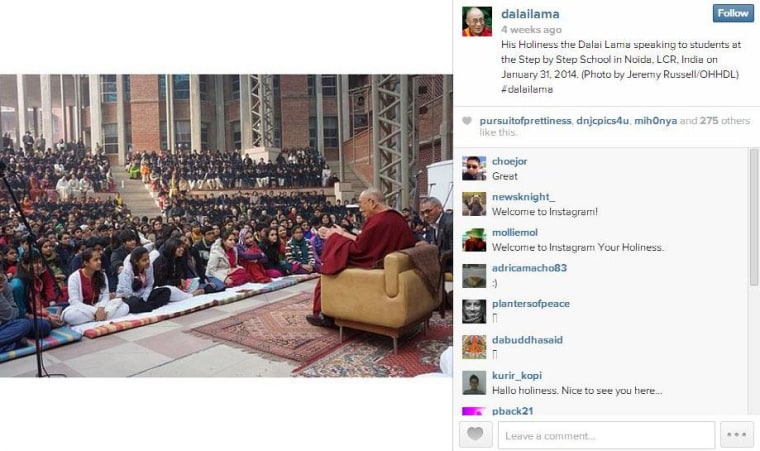 February 1: His first Instagram photo, of him speaking to a school in Noida, India, has garnered 239 likes. Not a bad start! Although he has a ways to go to catch up with Justin Bieber, who recently posted a photo of a panda that racked up more than 981,000 likes.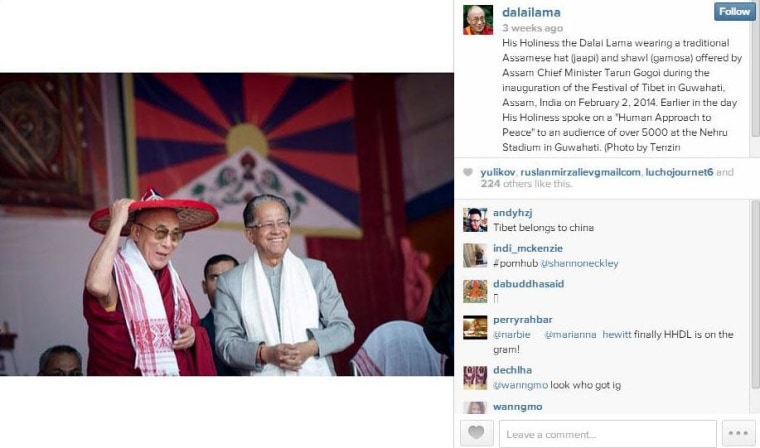 February 3: The Dalai Lama, fashion blogger. #style #hatawareness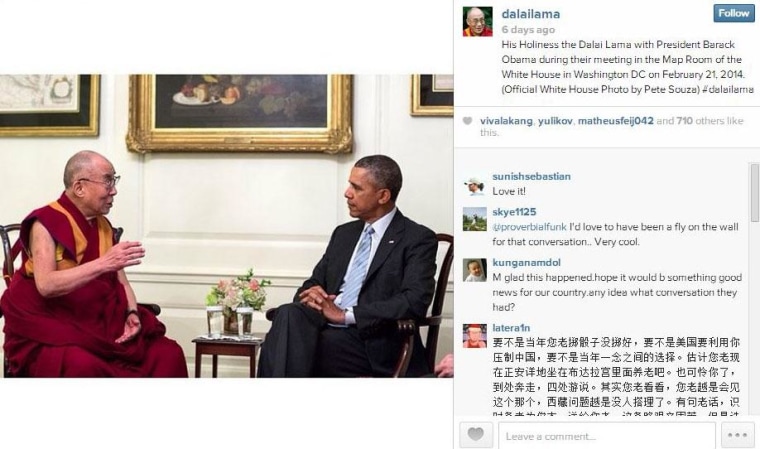 February 21: Is President Barack Obama giving the Dalai Lama some tips on taking selfies? We can only speculate.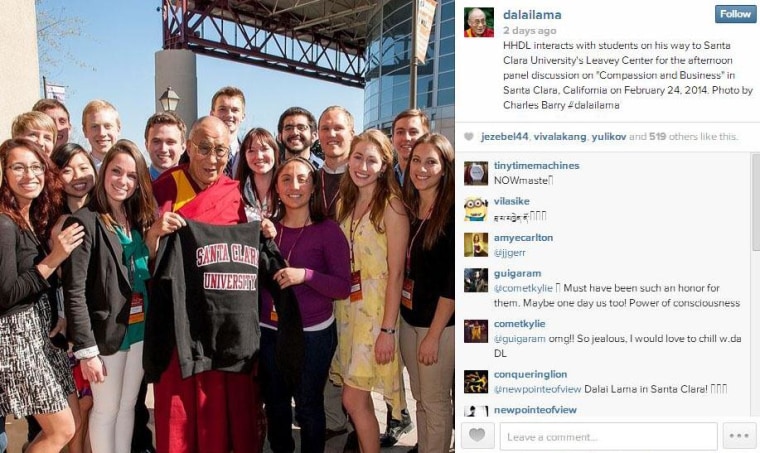 February 25: The Dalai Lama scores a sweet Santa Clara University sweatshirt. Not shown (because it didn't happen): His Holiness kicking around a hacky sack on the quad while being enlightened by some Dave Matthews tunes.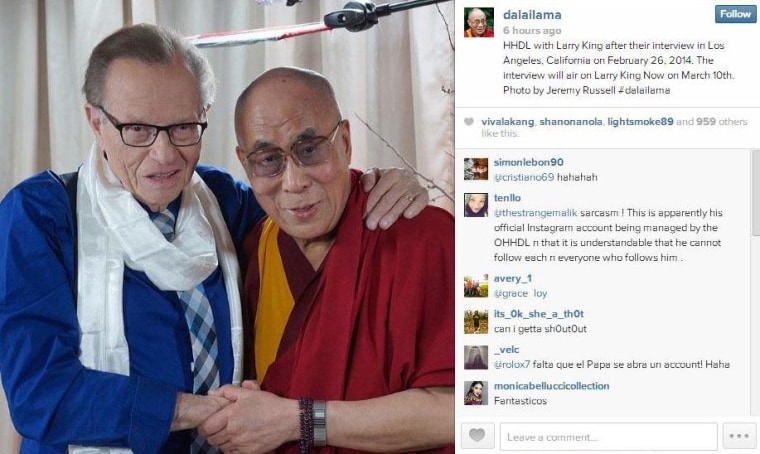 February 27: Selfie awareness achieved! In case you were wondering, Larry King, 80, is the older man in this photograph. (The Dalai Lama is a spry 78 years old).