Twitter has a new look and not everybody is happy about it.
Of course, people complain about nearly every redesign, from Facebook's News Feed to Google's more tablet-friendly search. Twitter users will have to get used to a larger, more prominent toolbar across the top of the Web app, which is now white instead of black, and features a larger font and bigger icons.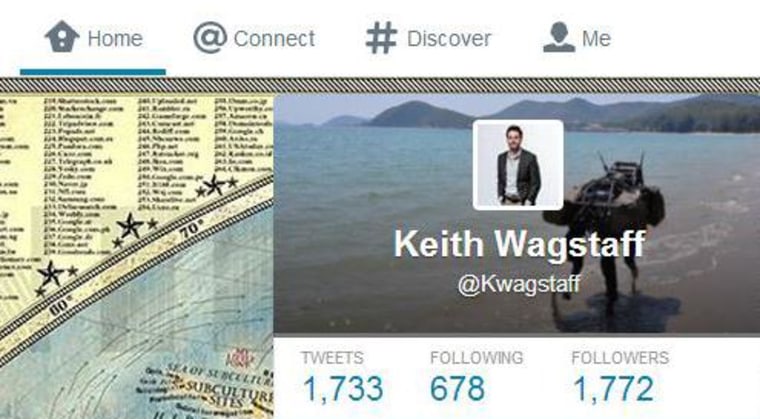 It actually isn't new. Twitter unveiled it in January with the aim of making the Web interface look more like the mobile one. But it appears that Monday is the day that it went wide and plenty of people decided to complain about it — on Twitter, of course.
The change is more cosmetic than functional, seeing as the "Home," "Connect," "Discover" and "Me" tabs all existed before. NBC News reached out to Twitter for comment but the company has not responded.