SAN FRANCISCO — A push this year by tech companies to open a window on the political ads that they sell has failed to satisfy lawmakers and researchers who worry that shadowy groups could still use the services to manipulate voters before an election.
Facebook, Google and Twitter all launched searchable databases this year that allow people to see details of election-related advertisements that run on theirs sites. People who visit the databases online can see videos and images from the ads, as well as spending data and, in theory, who is behind each of the ads.
The companies acted under threats of federal regulation after reports that Russian operatives bought politically divisive social media ads under fake names in the run-up to the 2016 presidential election.
But huge loopholes in the databases remain, lawmakers and researchers say.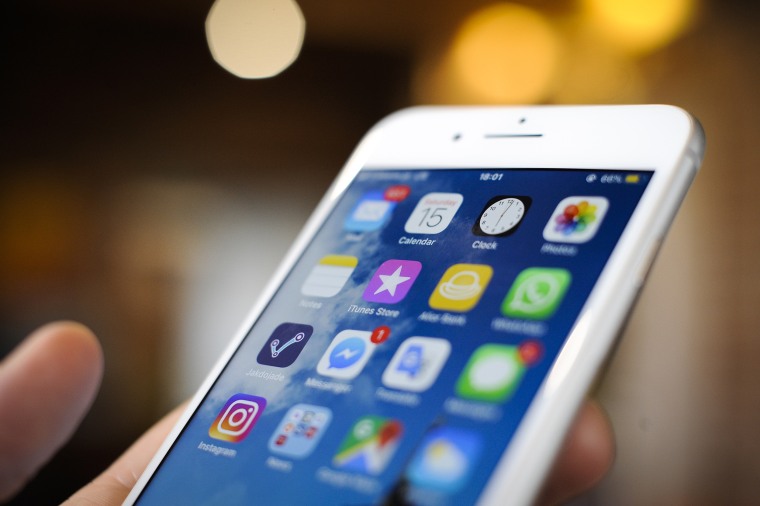 The flaws suggest that the companies' efforts, while producing vast amounts of data, may not be enough to stave off action by Congress, state lawmakers or election regulators.
"We're in a much better place now in terms of transparency than we were two years ago, but there is a long way to go," said Brendan Fischer, director of federal reform at the Campaign Legal Center, a Washington nonprofit that advocates for stricter campaign finance laws.
On Friday, two senators said they had sent a letter to Facebook CEO Mark Zuckerberg, urging him to address loopholes in the social network's archive of political ads.
"Free and fair elections require both transparency and accountability which give the public a right to know the true sources of funding for political advertisements in order to make informed political choices and hold elected officials accountable," Sens. Amy Klobuchar, D-Minn., and Mark Warner, D-Va., wrote in the letter.
The senators sent a separate letter to Larry Page, CEO of Google's parent company Alphabet, in April urging him to be more transparent about political ads.
Klobuchar and Warner are sponsors of legislation known as the Honest Ads Act that would require sellers of online ads to meet some of the same political ad requirements as radio and television companies. Facebook and Twitter have backed the bill.
Some of the problems with political ads may be beyond the control of tech companies. Political organizations raise and spend millions of dollars each election in so-called "dark money" — or money whose origin isn't publicly known, sometimes because it runs through a limited liability company. Those groups buy ads online and offline.
"Facebook and Google are not going to be able to disclose the sources of money behind a dark-money organization," Fischer said. "That is the responsibility of Congress and the FEC," or Federal Election Commission, he said.
Among the transparency tools that the tech companies have rolled out this year, news organizations have discovered vulnerabilities.
Vice News reported last month that it was able to deceive Facebook's system into approving ads with the label that they were "paid for" by sitting U.S. senators, though the ads had not been. It earlier won approval to run ads "paid for" by Vice President Mike Pence and by the Islamic State, though they were not involved.
ProPublica reported on Thursday that the oil industry has been able to run Facebook ads under the name "paid for by Energy4US," a name that the news organization said appeared to be a front for the American Fuel & Petrochemical Manufacturers, an industry trade group.
"There are some major loopholes," said Daniel Kreiss, who researches political ads as a professor of media and journalism at the University of North Carolina at Chapel Hill. "If people can buy ads and have them approved coming from sources that are misleading or false or invented, that's a major problem."
Facebook says it supports making political ads more transparent and that it is working to eliminate attempts at deception, such as inaccurate "paid for by" labels.
In order to run ads with political content on Facebook, advertisers are required by the company to verify their identity and location, a demand that led to concern Facebook was being too strict with some ad buyers, such as Spanish-language advertisers.
Rob Leathern, Facebook's director of product management, said in a statement on Friday: "This publicly-available ad archive is valuable for news organizations, regulators, watchdog groups, and the public, and it's a way we're also held accountable — even if it means our mistakes are on display. We're exploring additional checks to help prevent abuse and will respond to requests from law enforcement and election officials now and in the future if new requirements arise."
Google acknowledged when it launched its ad library in August that it had some shortcomings, such as the lack of information about issue ads, state and local election ads and ads in other countries. "We know there is more work to be done," the company said at the timethen. Google on Friday reiterated that statement but declined to say what progress it had made since August.
The company, owner of the world's No. 1 search engine, this year decided not to sell certain political ads at all rather than risk not complying with state regulations about advertising disclosures. It is not selling ads related to ballot measures or to state or local candidates in Maryland, Nevada, New Jersey or Washington state.
Twitter, which is smaller than Google or Facebook both in ad sales and engineering resources, also has pledged to improve its political ad database. Like Google, Twitter on Friday declined to give a timeline for further changes.
Travis Ridout, a Washington State University government professor, said the tech companies' databases are better than what existed before, "which was nothing," he said. But their efforts aren't everything that advocates for transparency hoped for.
"They sort of have a bargain right now: that government will not intervene if the companies take some responsibility," Ridout said. Whether that bargain continues, he said, "I'm not certain."