More dearly departed are leaving behind ghostly social-media personas, but a new legal push aims to help families access locked Facebook pages and emails to unplug their loved ones — for good.
A national lawyers group has drafted a fresh road map for lawmakers across the nation that, if enacted by individual states, would change how survivors gain entry to the "digital assets" of the dead — potentially detouring the age-old, legal blockades used by various social sites.
The plan, passed Wednesday by the Uniform Law Commission, would allow family trustees to sign onto the emails of those they've lost in order to mop up lingering money matters as well as enter social media platforms to shutter pages that often become unwanted memorials.
In some cases, the change even may let grieving parents search social pages such as Facebook for online clues that might help explain their children's deaths — as Virginia dairy farmer Ricky Rash sought to do after the 2011 suicide of his 15-year-old son, Eric.
Almost immediately after Eric died, a local police officer urged Rash to scour his son's online life to seek possible causes of the tragedy. Rash eventually contacted Facebook representatives, asking permission to read his son's private messages and to document whom he had recently unfriended — or who had unfriended him — to perhaps spot any reason for Eric's lethal decision.
"We were just looking for a pattern of bullying. We were just looking for insight," Rash said.
Facebook's representatives, however, denied Rash's request, telling him that free speech and privacy laws prevented them from allowing the father access, Rash said. They also explained that by creating a Facebook page, the teen had entered into a contract with the company to not allow a third party to enter that page.
A Facebook spokesman referred NBC News to Jim Halpert, who leads the State Privacy and Security Coalition, which represents Facebook, Google, Microsoft and other Internet and communication companies on privacy issues.
According to Halpert, the ULC proposal would give any estate trustee access to "every bit of information" in the deceased person's online accounts -- unless federal law prohibits such access. That potentially may include confidential conversations held with still-living people such as doctors, psychiatrists and clergy.
"The ULC proposal is much more far-reaching then providing parents or other family members access to a deceased child's account in a tragic situation," Halpert said. "This bill takes no account of minimizing intrusions into the privacy of third parties who communicated with the deceased. It also tries to override privacy laws in other states that might protect the confidentiality of these communications."
The Rash family never unearthed the answers it hoped to find about what caused the suicide.
"Would we be as adamant for change had we gained access early on? Probably no," Rash said. "What appalled us is corporate America — with assistance from our federal government — had taken our parental rights away to control our child's online life.
"It was appalling to understand or to be told that, as a parent, we had lost control of our child when he entered the (contract). That's exactly what Facebook told us."
Rash pivoted and began working with the Uniform Law Commission (ULC) to change those privacy rules. The ULC, at the same time, took an even broader swipe.
"What appalled us is corporate America — with assistance from our federal government — had taken our parental rights away to control our child's online life."
As paper financial records have increasingly gone digital, and as a rising number of people do their banking online, the group realized that surviving family members needed a new way to gain access to the email accounts of the deceased to handle unpaid bills or other money matters such as funeral and hospital costs.
"The laptop has replaced the filing cabinet," said Suzanne Brown Walsh, an attorney at Cummings & Lockwood in Connecticut and chair of the ULC committee that drafted and approved the Uniform Fiduciary Access to Digital Assets Act.
According to the ULC lawyers, the solution was rooted in the concept of "media neutrality" — if a deceased person's legal trustee has formal access to a tangible asset, that same person should have access to any digital asset.
If individual states pass bills mirroring the ULC act, the ensuing laws would effectively trump "terms of service" agreements used by tech companies to prohibit people from accessing accounts that are not their own, Walsh said.
Unless a will dictates otherwise, the act seeks to grant a family trustee the right to enter — but not to control — the deceased's digital accounts.
The matter is merely a practical change for the tech age, Walsh contends.
"It's more than just Facebook. I've had emails from 80 year olds who said, 'You can appreciate the chaos my death would create if there weren't post-mortem access to my emails.'"
"For me, I've been banking online for years. My bills and bank statements come to me through an email account," Walsh added. "I've told my spouse 1,000 times, 'Here's where you look to get this stuff.' (If I die), what if he forgets? What if the password doesn't work? He would need access to my email account to administer my estate, pay my bills and reset my passwords."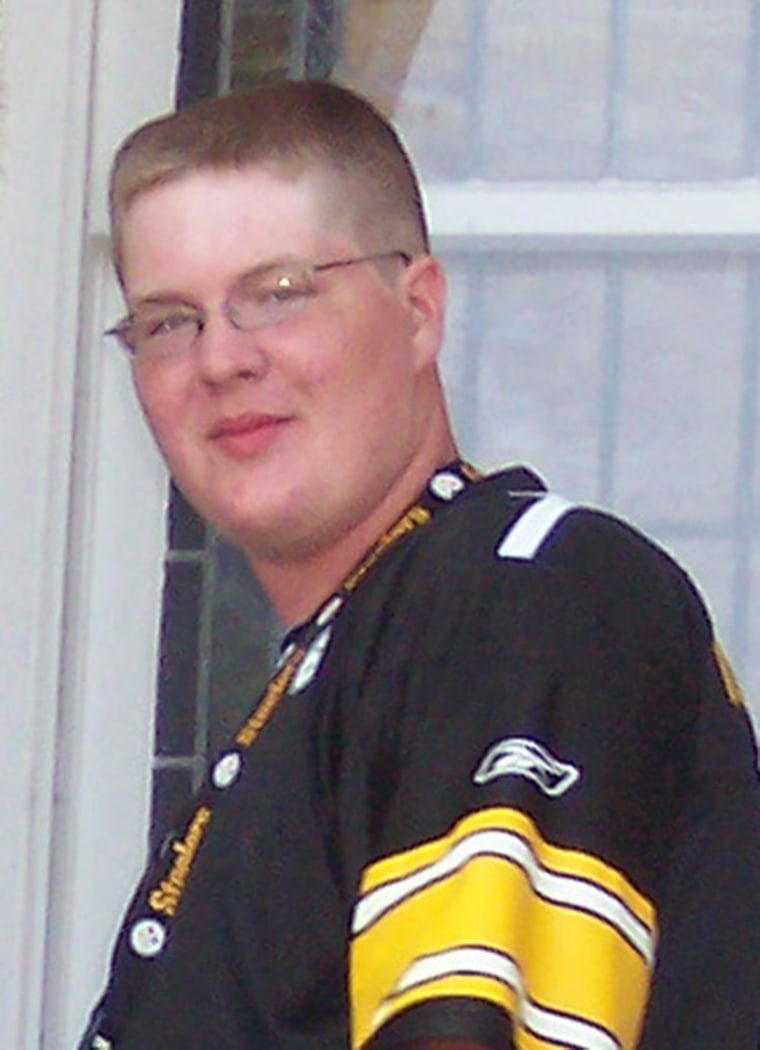 For one grieving dad in Virginia, the lawyers' campaign also represents a victory for parents over social media giants.
"I deserve zero credit but am grateful the commissioners appeased — more indulged — me and allowed (my wife) Diane and myself to convey our thoughts," Rash said.
"So if in the middle of a farm community, if I can help dozens, how many (parents) needing access truly exist?" Rash added. "It is a message that needs conveying and I will further that message if asked."