In today's world, "going viral" is actually a good thing, and it usually involves people sharing stuff on Facebook.
That means your News Feed is often filled with articles you might genuinely find interesting (like from NBC News Tech) but also posts like this: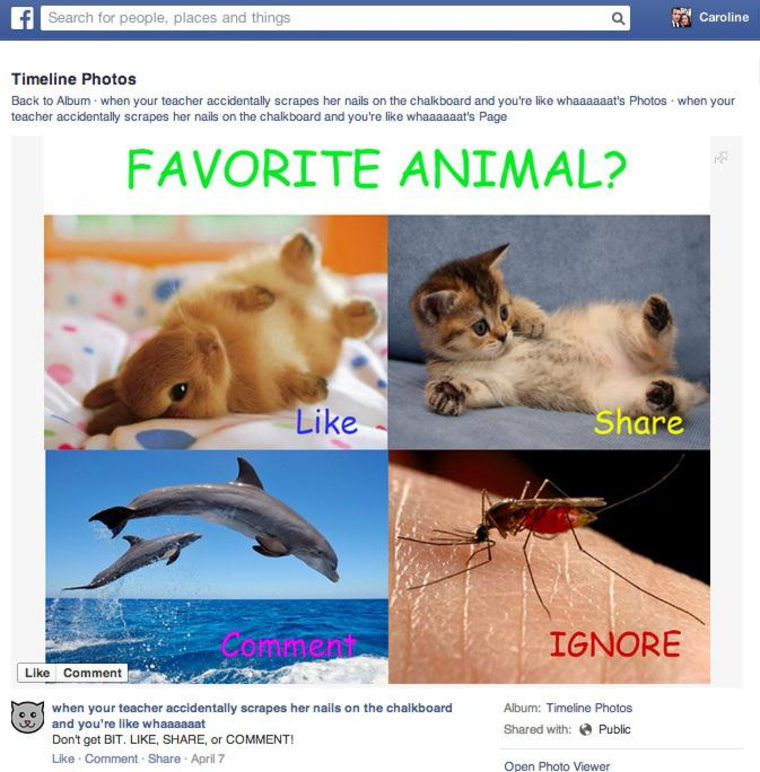 This is called "like-baiting," meaning it explicitly asks people to like, share and comment on posts, and Facebook has had enough of it.
"Today we are announcing a series of improvements to News Feed to reduce stories that people frequently tell us are spammy and that they don't want to see," the company wrote in a blog post on Thursday.
Facebook is also trying to cut out "spammy links" that send people directly to ads and "frequently shared content," which it defines as content that clogs up your News Feed because the same thing is being shared by multiple people.
"We're making these changes to ensure that feed spam content does not drown out the content that people really want to see on Facebook from the friends and Pages they care about," Facebook wrote.
This comes on the heels of Wednesday's announcement that Facebook will be filled with less ads — although the ones that do show up will be bigger.