Facebook is about to get a make-over. If you're experiencing déjà vu, don't worry; you are not imagining things.
One year ago, Facebook announced a News Feed redesign. It promised "more vibrant" content and a "fresh new look." It turns out that users were not in love with it.
"People who tested it told us that they liked the bigger photos and images, but found it more difficult to navigate Facebook overall," wrote Facebook on Thursday, explaining why the redesign was never rolled out to all users. Now, Facebook has unveiled a new look.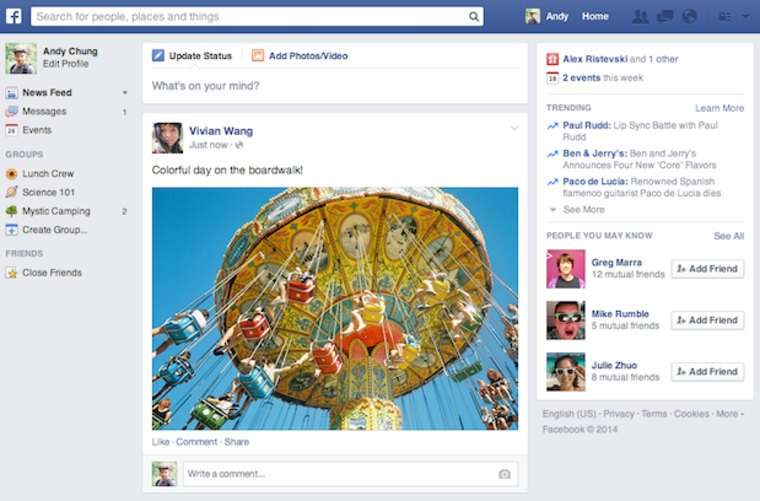 What Will Change: The desktop version of the site will appear less cluttered, in an effort to look more like the mobile site. The biggest difference is the photos – they will now span the entire width of the News Feed.
The site will also feature a new font and darker background. In the left-hand column, users will notice a lot less clutter, with categories like "Photos" and "Browse" getting the boot. Time-stamps will move from the bottom of posts to under the user or page name.
What Will Stay The Same: Pretty much everything else! The algorithm that determines what you see in your News Feed is not changing. The mobile site looks the same. Overall, this is not a drastic overhaul.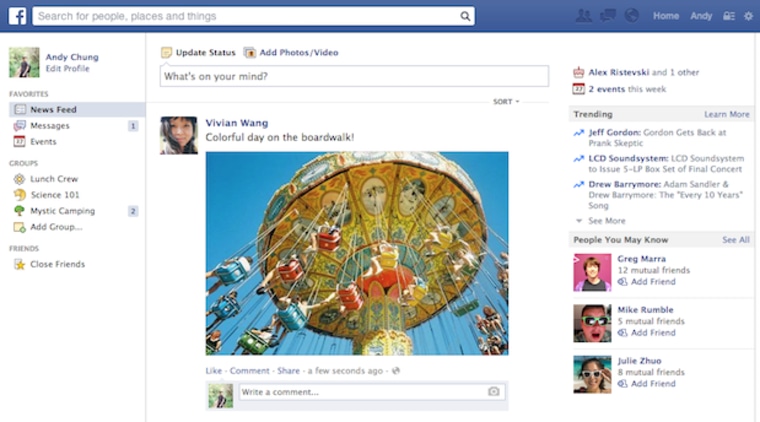 The move is consistent with Facebook's new philosophy of paring down its social media smorgasbord into something a little more pleasing to the eye, much like it did with its new mobile app, Paper. Facebook users should expect to see the changes "in the coming weeks."